Tikrit on Verge of Liberation: Sources
TEHRAN (Tasnim) – Iraqi troops and voluntary forces have retaken 90 percent of Tikrit, northwest of Baghdad, from the ISIL terrorist group, Iraqi media reports on Wednesday quoted the tribal council of Salahuddin province as saying.
Iraqi forces are continuing to advance towards the center of Tikrit after they completely surrounded the city, as part of a major offensive to recapture the strategic city from the Islamic State in Iraq and the Levant (ISIL) terrorist group.
Meantime, video obtained by AP showed troops and voluntary forces marching alongside Humvees flying Iraqi military flags in the city.
The Iraqi officials also told local media on Wednesday that they were confident of taking control of the entire city by the end of the day, al-Jazeera reported.
The Tikrit Military Hospital was one of the latest key installations re-captured from ISIL fighters on Wednesday.
In the last few days, Iraqi forces have captured several towns in the outskirts of the birthplace of former president Saddam Hussein, including al-Alam and al-Dour.
Forces have also reportedly taken control of the oil fields in al-Ojail, another town near Tikrit.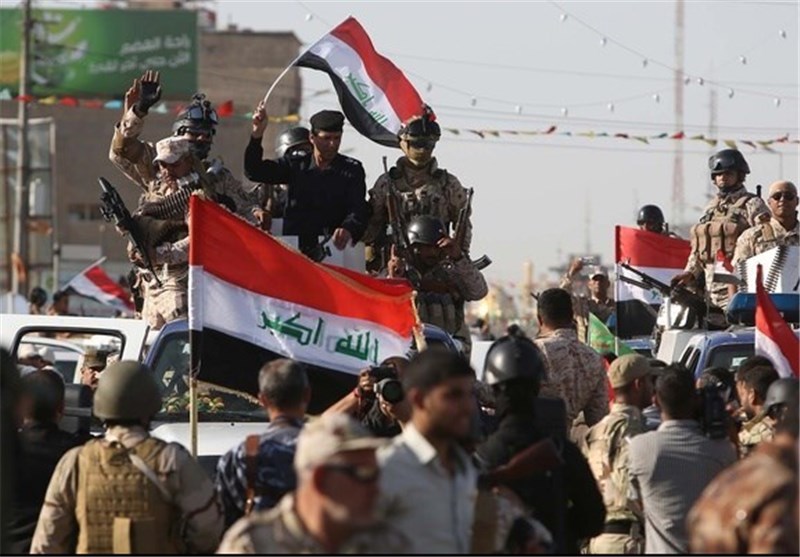 The battle over Tikrit is crucial for Iraqi forces in their advance towards Mosul, Iraq's second largest city, which is controlled by ISIL.
Tikrit serves as an important hub because it is on the main highway leading to Baghdad.