Iran Speaker Blames Instability in Region on Trans-Regional States
TEHRAN (Tasnim) – Iranian Parliament Speaker Ali Larijani slammed certain Western states for insecurity in the Middle East region, saying that the trans-regional countries have caused many problems for the region.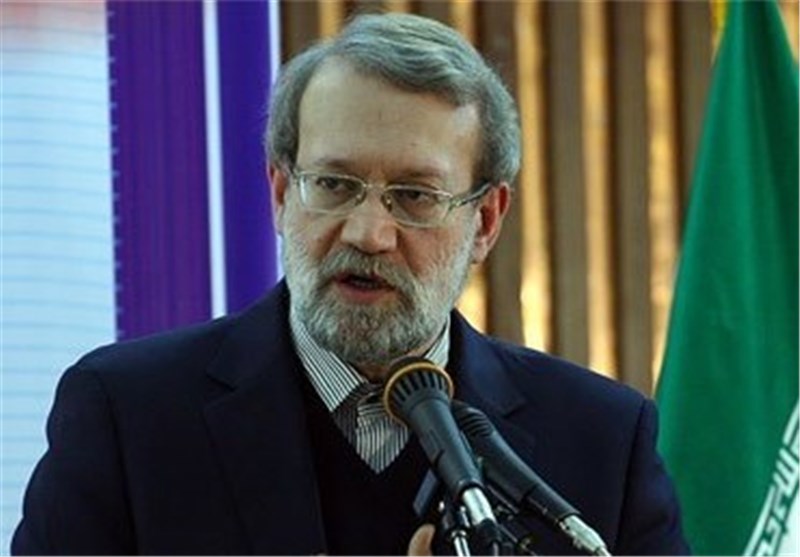 "The region's problem is that some from other areas come (to our region) and disturb here," Larijani said at a press conference in Doha after his meeting with Qatari Emir Sheikh Tamim bin Hamad Al Thani on Wednesday.
"The Americans do not have few (military) facilities in the region, but nevertheless, what problem have they resolved yet?" he said.
"Have the wars in the region or terrorist activities decreased by the facilities?"
Elsewhere in his remarks, Larijani pointed to Iran's policy toward the sovereignty of other countries, saying that Tehran respects "the independence of all regional countries".
"In practice, the Islamic Republic of Iran has never made an aggression against any country over the past 36 years after the Islamic Revolution," he said, adding that however, some countries like Iraq "violated our territory" with the support of some regional countries in 1980.
The Iranian parliament speaker further commented on Tehran's supports for the Baghdad in its fight against the Islamic State in Iraq and the Levant (ISIL) terrorist group, saying, "If we had not helped Iraq, the ISIL would have made aggressions against other regional countries."
Iraq has been facing the growing threat of terrorism, mainly posed by the ISIL terrorist group.
The ISIL militants made swift advances in much of northern and western Iraq over the summer, after capturing large swaths of northern Syria.
However, a combination of concentrated attacks by the Iraqi military and the volunteer forces, who rushed to take arms after top Iraqi cleric Ayatollah Ali al-Sistani issued a fatwa calling for fight against the militants, have blunted the edge of the ISIL offensive.
Amid tensions in Iraq, Iran is known as the first country to help the Arab country and has always voiced support for Iraq's solidarity and prosperity.