Street Battles Continue between Iraqi Army, ISIL Militants in Tikrit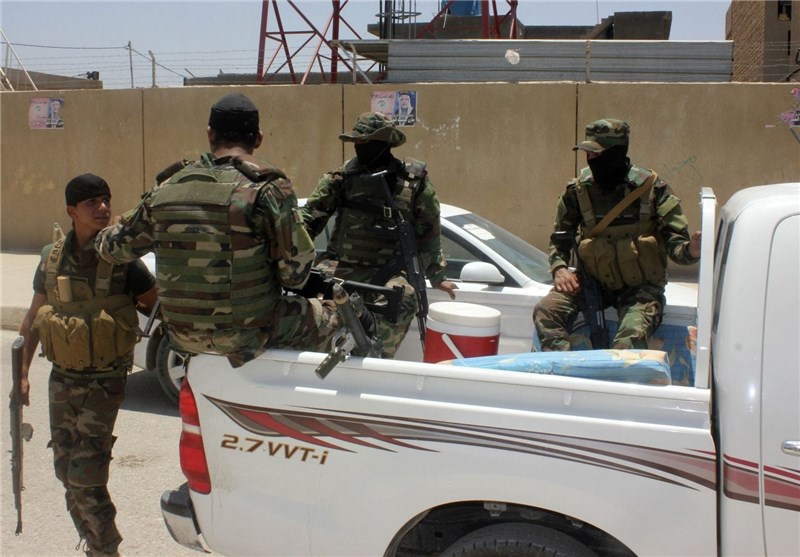 TEHRAN (Tasnim) – Iraqi army troops backed by volunteer forces are engaged in street battles with ISIL terrorists in and around the city of Tikrit, northwest of Baghdad, to fully liberate the embattled city.
Iraqi sources say clashes are raging on between the army and Takfiri elements in streets in the city's northern Qadisiya district.
They say ISIL snipers and booby traps installed by the terrorists are the main obstacles to the Iraqi troops' progress.
The Takfiri group has positioned snipers on top of tall buildings to impede efforts to defuse the booby traps.
In the last few days, Iraqi forces have captured several towns on the outskirts of Tikrit, the birthplace of former dictator Saddam Hussein, including al-Alam and al-Dour.
The battle over Tikrit is crucial for Iraqi forces in their advance towards Mosul, Iraq's second largest city, which is controlled by ISIL.
Tikrit serves as an important stronghold of ISIL and is situated on the main highway leading to Baghdad.
The ISIL terrorists now control parts of Iraq and neighboring Syria. They have been engaged in crimes against humanity in the areas under their control.