Mass Destruction Feared after Cyclone Hits Vanuatu
TEHRAN (Tasnim) - Widespread casualties are feared after a powerful cyclone battered Vanuatu overnight, triggering flash floods and knocking out telephone lines in the isolated Pacific island nation, aid officials have said.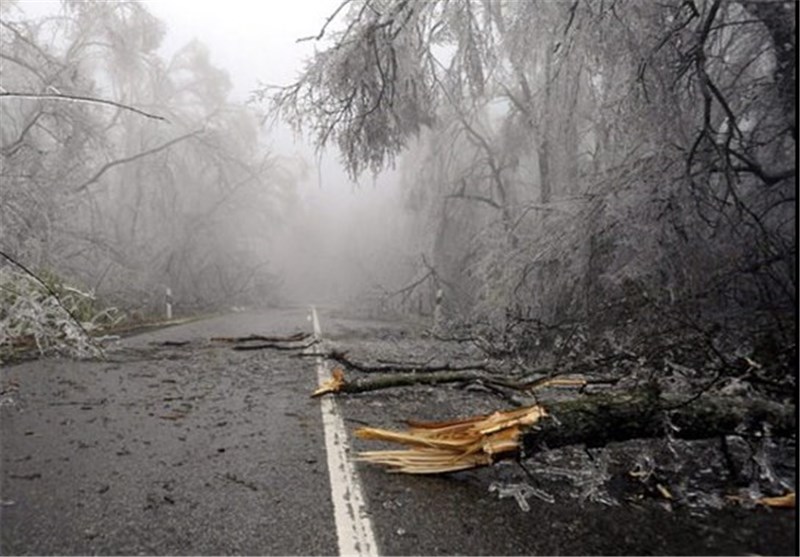 The UN Office for the Coordination of Humanitarian Affairs (UNOCHA) said on Saturday that there was an unconfirmed report that 44 people had died in Vanuatu's northeastern Penama province.
At least one person has been confirmed dead in Papua New Guinea, one of several other Pacific island nations also affected by the destructive storm, named Pam, which hit the region on Friday.
The UN is preparing to deploy emergency rapid response units to Vanuatu on Sunday.
"We fear the worst," Sune Gudnitz, the regional head of UNOCHA, said, speaking from Fiji.
Gudnitz said that with average wind speeds of up to 270 kilometres per hour, the Category 5 cyclone's power was comparable to Typhoon Haiyan, which devastated the Philippines in 2013.
At present, he said, the only information available from Vanuatu has come from isolated reports on social media, describing a terrifying scene as Pam hit the capital, Port Vila, late on Friday.
"Vanuatu is a very vulnerable place because of its location in the middle of the ocean," Gudnitz said. "It is possible that there will be a death toll that could be high. I can't give any numbers. I think it is a well-grounded fear."
The UN will attempt to deploy self-reliant rapid response units to Vanuatu, but weather could yet prevent them from landing, he said.
The International Red Cross told Al Jazeera that there was a shortage of shelter, water and food in the island nation after the storm. It added that the main hospital was damaged but the airport runway appeared undamaged.
Vanuatu has a population of around 260,000 and infrastructure there is poor, especially in the outlying islands.