UN to Hold Disaster Meeting in Tsunami-Hit Japan
TEHRAN (Tasnim) - The UN will hold a once-in-a-decade meeting on disaster risk reduction this weekend, with policymakers gathering in tsunami-struck Japan after warnings that the cost of climate change-related calamities could bankrupt future generations.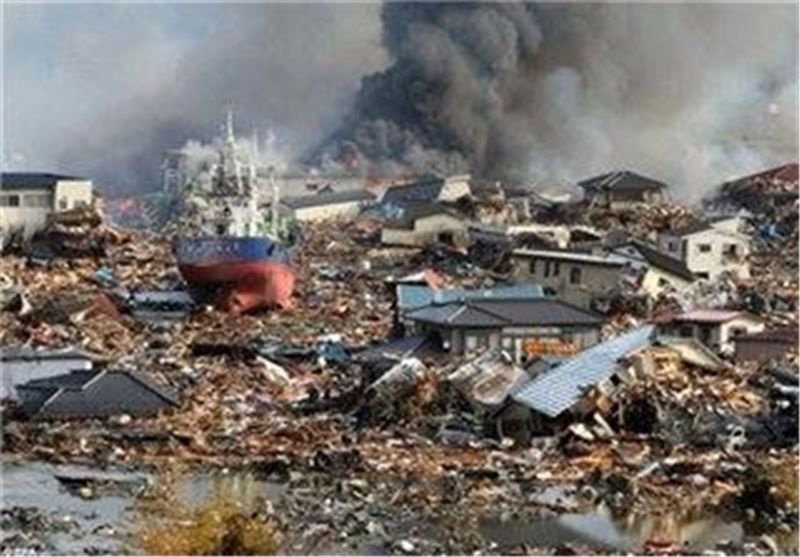 The meeting will review what lessons have been learned since the last conference, which came months after a quarter of a million people died in the December 2004 Indian Ocean tsunami.
It comes after a report by the UN Office for Disaster Risk Reduction (UNISDR) said economic losses from disasters around the world total an average $250 billion to $300 billion annually.
"We are playing with fire," UN Secretary-General Ban Ki-moon warned earlier this month.
"There is a very real possibility that disaster risk, fuelled by climate change, will reach a tipping point beyond which the effort and resources necessary to reduce it will exceed the capacity of future generations," he said.
The conference will open in the northeastern city of Sendai on Saturday, days after Japan marked the fourth anniversary of a 9.0-magnitude earthquake. The undersea quake on 11 March 2011 triggered a tsunami and a nuclear disaster, killing around 19,000 people.
Ban, who will attend the gathering, has highlighted the rise in extreme weather as global warming has accelerated over the past 10 years.
"Disaster risk reduction is a front-line defence against climate change and it is essential for sustainable development," he said in New York on Wednesday.
Margareta Wahlstrom, the United Nations' head of disaster risk, told AFP in a recent interview that progress had been made in mitigating the human cost of large-scale natural catastrophes.