Iranian President Hails Efforts Leading to Release of Abducted Diplomat in Yemen
TEHRAN (Tasnim) – Iranian President Hassan Rouhani appreciated efforts made by the country's governmental organizations leading to the freedom of a diplomat who had been kidnapped by terrorist groups in Yemen.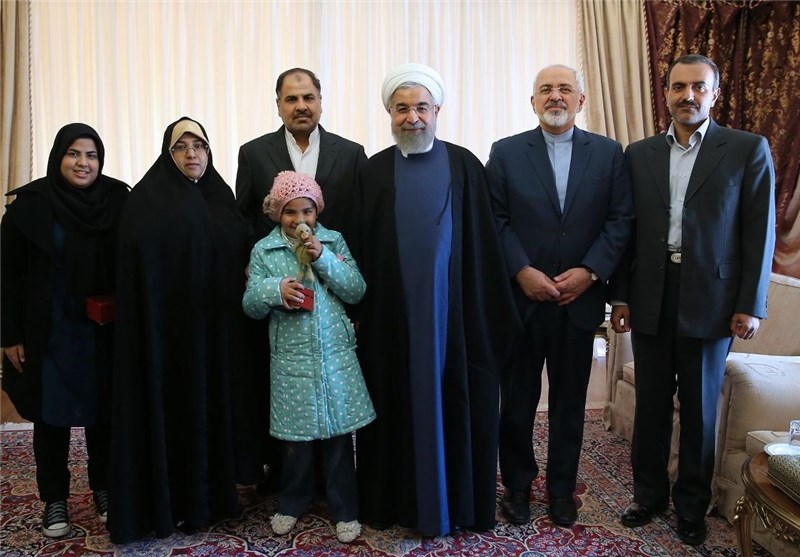 "As a president, I was personally affected by your captivity and followed the issue and I became very happy when you were released and returned to the country," Rouhani told Nour Ahmad Nikbakht, the freed diplomat, in a meeting with him and his family on Saturday.
The Iranian president also praised the intelligence and foreign ministries as well as other relevant apparatus for their efforts to provide the grounds for the diplomat's release in Yemen.

On July 21, 2013, Nikbakht was on his way to work from his home in the diplomatic quarter of the Yemeni capital of Sana'a, when unidentified gunmen blocked the road, forced him out of his vehicle and took him away.
Abductions are frequent in Yemen. The country has been in turmoil since 2011 pro-democracy protests forced long-ruling President Ali Abdullah Saleh to step down.
The Shiite Ansarullah movement says the Yemeni government has been incapable of properly running the affairs of the country and providing security. The movement has established a transitional council to govern the country until a new government is elected.