Rare Clashes Break Out between ISIL Terrorists, Fajr Libya
TEHRAN (Tasnim) - Rare clashes broke out between ISIL Takfiri terrorists and a powerful militant group in Libya's central city of Sirte, officials say.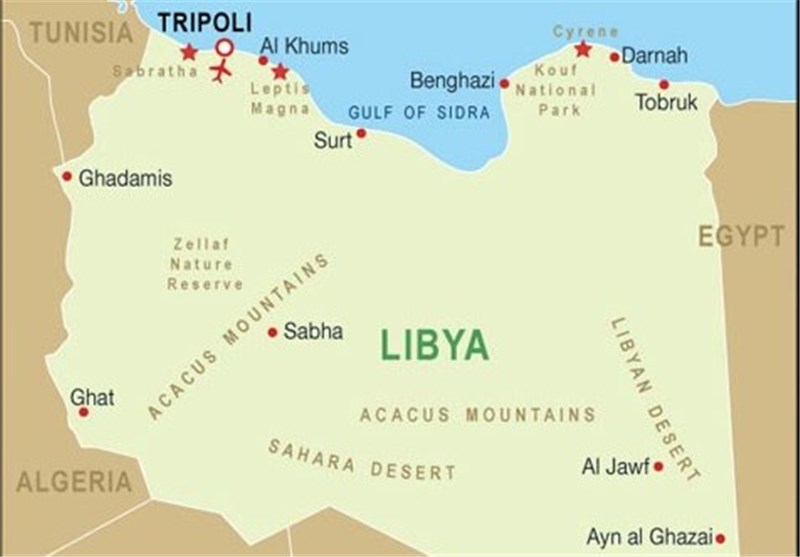 Fighting erupted at midday between the ISIL terrorists and Fajr Libya (Libya Dawn) militants in the eastern part of Sirte, a local security official said.
General Mohammed al-Ajtal, a commander of Farj Libya, reported "fierce fighting" between the two groups, adding that one of his men was killed in the scuffles.
The incident was the first case of fighting between the two sides since February, when Fajr Libya sent reinforcements to Sirte to restore security following reports that ISIL-linked militants had seized government buildings and a state radio station in the volatile city.
Sirte, the hometown of former dictator Muammar Gaddafi, has witnessed a surge in terrorist attacks since the 2011 revolution that toppled him.
The ouster of Gaddafi after a 2011 uprising brought about a patchwork of heavily-armed militias and deep political divisions, Press TV reported.
Exploiting the power vacuum in the Libya, the ISIL, which controls some regions in Iraq and Syria, has expanded acts of terror to the violence-wracked country.
In February, 45 people were killed and dozens of others injured in ISIL's triple bomb explosions that struck Libya's northeastern city of al-Qubah.
In the same month, the Takfiri group released a video showing the beheading of 21 Egyptian Christians there.
The town of Nufliyeh, located 120 kilometers (74 miles) east of Sirte, is regarded as the ISIL stronghold in Libya along with the eastern city of Derna.