US Analyst Calls Ayatollah Khamenei's Letter "Wise Move"
TEHRAN (Tasnim) – A senior US analyst hailed the recent message sent by the Supreme Leader of Islamic Revolution to Western youth as a "wise move", saying that it reaches out to the youth directly and can "eliminate" the lies of media.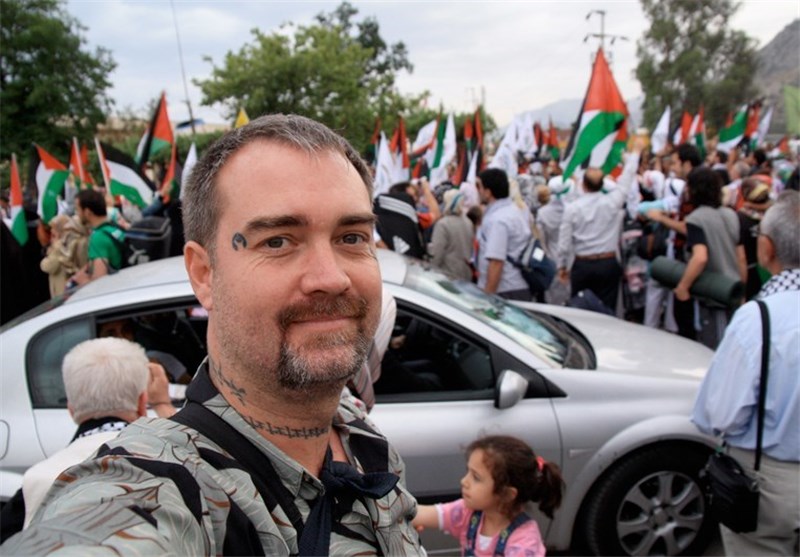 "I think it's a very positive move from the supreme leader to reach out to the youth," Kenneth Nichols O'Keefe, a former US Marine, said in an interview with the Tasnim News Agency.
On January 21, Supreme Leader of the Islamic Revolution Ayatollah Seyed Ali Khamenei wrote a letter asking the European and North American youths not to judge Islam based on the recent terrorist attacks in Paris.
In his letter, Imam Khamenei urged Western youths to try to gain a direct and firsthand knowledge of the religion in reaction to the flood of prejudgments and disinformation campaigns.
"I know as an American born son myself that the Iranian people and Iranian leadership is being villainized enormously," O'Keefe said.
"And so I think it's very wise and very important to try and reach out to them (Western youth) directly because the institutions (the media) that exist and that are feeding information to the youth and to the rest of Western culture are corrupted and they do not provide accurate information," the analyst noted.
"I believe that it (the letter) is a positive message," O'Keefe said, adding, "It has the capacity to really eliminate the lies by speaking directly to each other."
The former US Marine also pointed to the impact of the letter to the relations between the Iranian and American people saying, "I think the most positive aspect of the letter is to bypass all the institutions that corrupted the relationship between the people of America and the people of Iran."