Turkey Not Headed toward Dictatorship: Erdogan
TEHRAN (Tasnim) - Turkish President Recep Tayyip Erdogan dismissed claims that a new constitution expanding his powers would install a "dictatorship".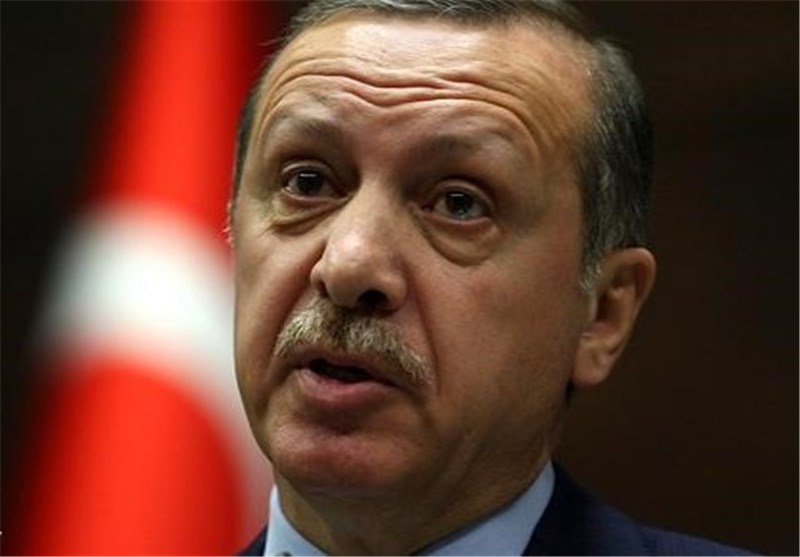 "They say the presidential system would bring dictatorship. Is there dictatorship in the United States, Mexico or in Brazil?" Erdogan said in the western province of Canakkale.
"Change is inevitable. The building of a new Turkey is inevitable. A new constitution is inevitable. A presidential system is, God willing, inevitable," Erdogan said.
The co-founder of the ruling Islamic-rooted Justice and Development Party (AKP), who was elected president in August after more than a decade as prime minister, wants to cement his role as Turkey's number one with a US-style executive presidency, AFP reported.
The August vote marked the first time the president -- currently a largely ceremonial post -- was directly elected.
Constitutional amendments require the support of more than two-thirds of the 550-seat parliament, or at least 367 votes.
The AKP, which currently has 312 seats, is aiming for a significant boost in numbers following June 7 parliamentary elections.
The opposition has frequently accused Erdogan of having dictatorial tendencies.
But the president said Saturday: "If people want (the executive presidency), it will happen."