Political Directors to Join Iran Nuclear Talks in Switzerland
TEHRAN (Tasnim) – Iran's Foreign Minister Mohammad Javad Zarif said political directors from Russia, China, Britain, France and Germany are scheduled to join the Iranian and American delegations in Lausanne for diplomatic negotiations over Iran's nuclear energy program.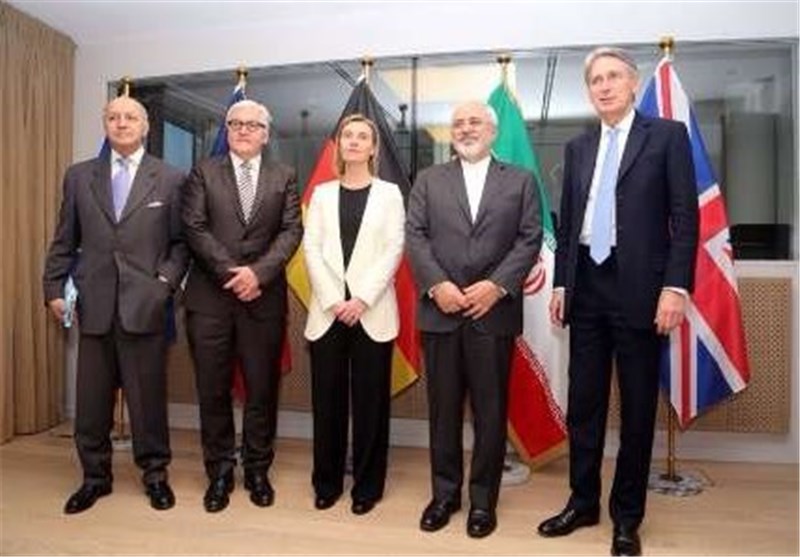 Zarif paid a one-day visit to Brussels on Monday to hold nuclear talks with his British, French and German counterparts, with the European Union Foreign Policy Chief Federica Mogherini hosting the session.
Speaking to the IRIB after the Brussels meeting, Zarif said political directors of the three European countries along with those of Russia and China will join the talks in the Swiss city of Lausanne to "help the discussions during the final days of this round of negotiations."
"The European sides announced they will have active presence in Lausanne for reaching the final agreement," the top Iranian negotiator noted.
Since Sunday, diplomats and experts from Iran and the US have launched a decisive round of diplomacy in Switzerland to pave the way for a landmark nuclear agreement between Tehran and the Group 5+1 (Russia, China, the US, Britain, France and Germany).
Zarif and US Secretary of State John Kerry have met twice over the past two days in Lausanne in an effort to bridge the gaps over Tehran's peaceful nuclear program ahead of a June 30 deadline for a final accord.