MP Describes Iran-Belgium Ties as Ever-Growing
TEHRAN (Tasnim) – Head of Iran-Belgium Parliamentary Friendship Group Abbas Ali Mansouri Arani urged the expansion of parliamentary ties with Belgium, saying that relations with Brussels are very important to Tehran.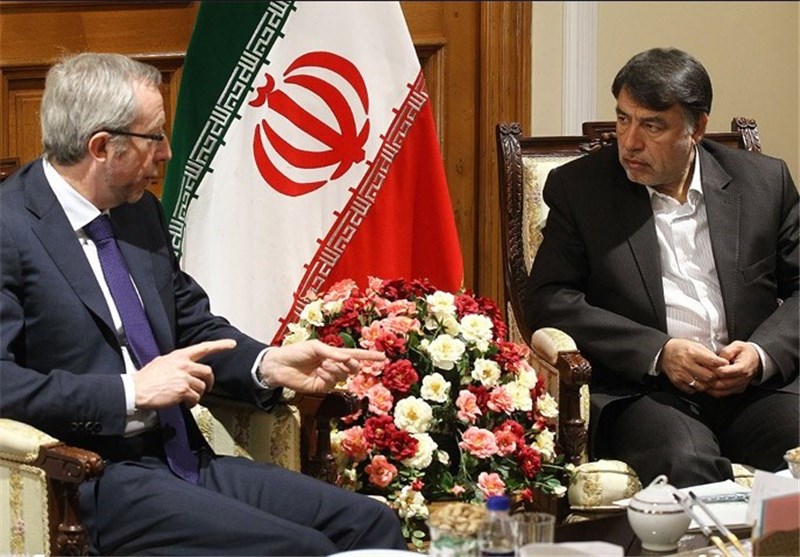 "Iran's ties with Belgium have always been growing and the two countries enjoy great capacities for the expansion of bilateral relations," Mansouri Arani said in a Tuesday meeting with Belgian Ambassador to Tehran Francois Delhaye in Tehran.
The Iranian lawmaker further noted that parliamentary cooperation between the two countries is effective in the expansion of bilateral ties in different political, cultural, and economic fields.
"Parliaments of Iran and Belgium should take advantage of this opportunity to promote mutual resources," he added.
Delhaye, for his part, urged the promotion of parliamentary ties between Brussels and Tehran, saying that the expansion of bilateral relations is among the most important missions of ambassadors.
He also hailed Tehran's role in improving the current situation in the region, adding, "Any solution to regional issues would not be possible without taking Iran into account."
Earlier last year, Iranian Parliament Speaker Ali Larijani had also hailed Tehran-Brussels ties as "positive", emphasizing that "Iran's parliament supports the expansion of political and economic cooperation with Belgium, especially in the parliamentary sphere."