Obama Criticises Netanyahu's 'Divisive Rhetoric'
TEHRAN (Tasnim) - The US criticized Israeli Prime Minister Benjamin Netanyahu following his re-election victory for abandoning his commitment to negotiate for a Palestinian state and for what it called "divisive" campaign rhetoric towards minority Arab voters.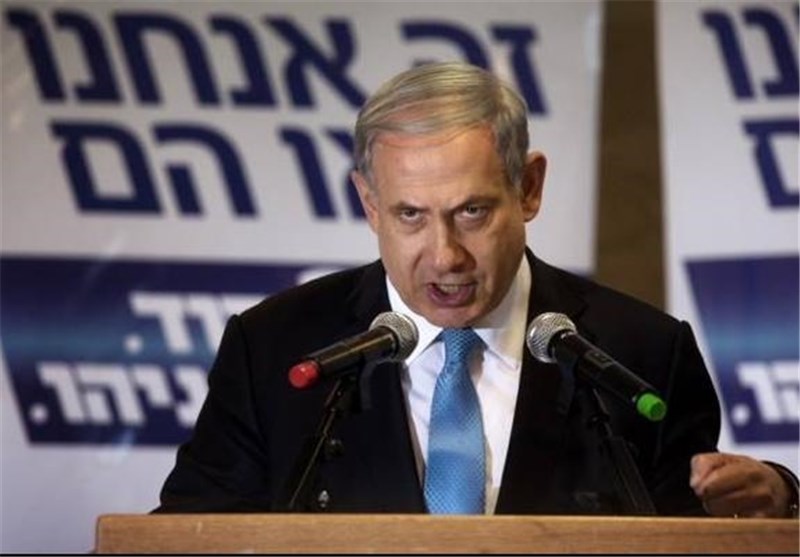 In its first public response to Netanyahu's victory, the White House said on Wednesday that it is "deeply concerned" about divisive language emanating from Netanyahu's Likud Party.
Even as President Barack Obama's administration congratulated Netanyahu for his party's win, the White House signaled its deep disagreements with Netanyahu will persist on issues ranging from the so-called Middle East peacemaking to Iran nuclear talks.
In the final days of campaigning, Netanyahu backtracked on his support for eventual creation of a Palestinian state - the cornerstone of more than two decades of peace efforts - and promised to go on building illegal settlements on occupied land.
White House spokesman Josh Earnest reaffirmed Obama's commitment to a two-state solution to the Middle East conflict and said that based on Netanyahu's comments, "the United States will evaluate our approach to this situation moving forward".
Netanyahu's insistence that there will be no Palestinian state while he holds office, seen as a manoeuvre to mobilise his base when his re-election prospects were flagging, drew criticism from the UN and European governments.
Earnest said the administration would communicate its concern directly to the Israeli government over much-criticised rhetoric used by Netanyahu's campaign.