UN Publishes Horrifying Report on ISIL Crimes
TEHRAN (Tasnim) – The so-called Islamic State in Iraq and the Levant (ISIL) militants may have committed genocide in Iraq, the UN said Thursday in a report laying out a litany of atrocities.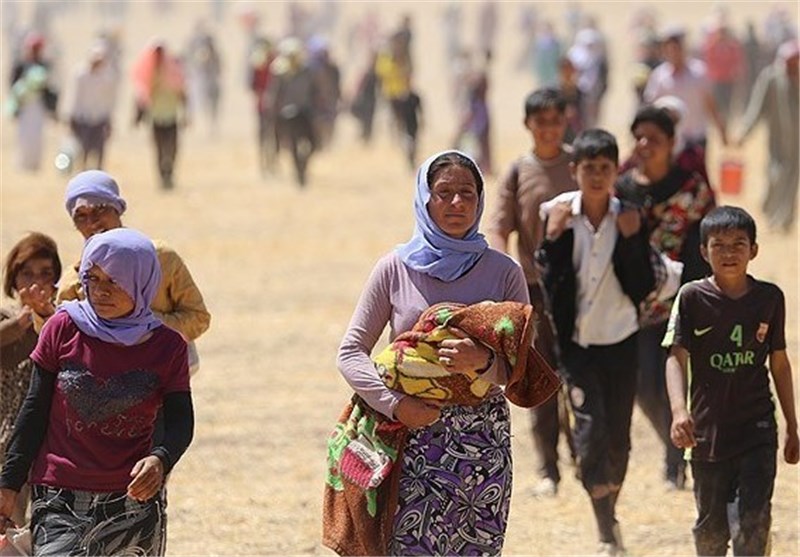 ISIL "may have committed all three of the most serious international crimes -- namely war crimes, crimes against humanity and genocide," the United Nations human rights office said in a statement.
The agency published a horrifying report detailing killings, torture, rape, sexual slavery and the use of child soldiers by the extremists.
All of these crimes, it said, were violations of international human rights and humanitarian law, and some may amount to "crimes against humanity" and "war crimes".
The report, which is based on interviews with more than 100 witnesses and survivors of attacks in Iraq between June 2014 and February 2015, especially highlights brutal ISIL attacks on ethnic and religious groups, including Izidis, Christians, Turkmen, Kurds and Shiite.
ISIL, which controls a swathe of territory in Iraq and neighbouring Syria, launched "a series of systematic and widespread attacks on the Izidi minority's heartland in the northern Nineveh province last August, AFP reported.
According to the report, the attacks appeared intended "to destroy the Izidi as a group," which "strongly suggests" ISIL is guilty of "genocide" against the Izidi.
In numerous Izidi villages, men and boys over the age of 14 were rounded up and shot, while the women and girls were abducted.The report, which was ordered by the UN Human Rights Council last September following a request from the Iraqi government, pointed out that some villages "were entirely emptied of their Izidi population."
Many Izidi women and girls were sold into sexual slavery or handed over to ISIL members as "gifts", the report said.