US Kerry Offers Condolences over Demise of Iranian President's Mother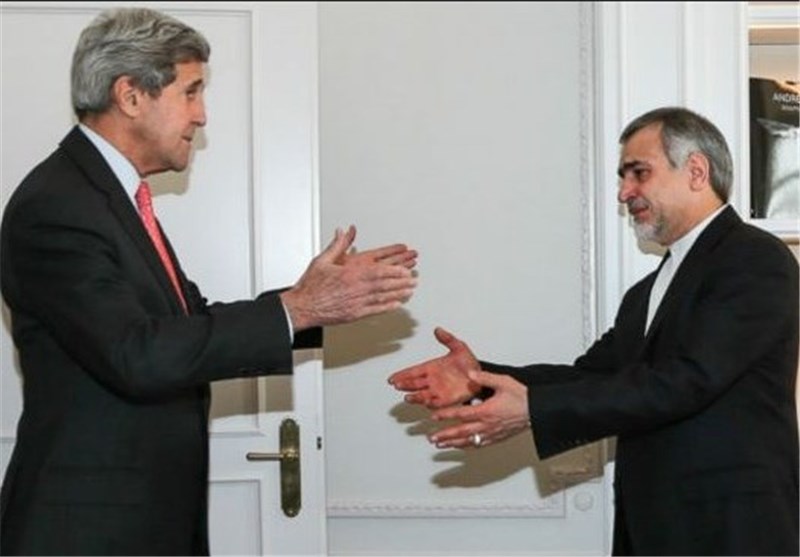 TEHRAN (Tasnim) – US Secretary of State John Kerry, who is in the Swiss city of Lausanne for talks over Iran's nuclear program, met with the Iranian delegation to express his condolences over the demise of President Hassan Rouhani's mother.
Sekineh Payvandi, who passed away on Friday at the age of 90 after months of illness, had been in hospital for several days.
Following the development, John Kerry and Energy Secretary Ernest Moniz met with President Rouhani's brother Hossein Fereydoun at the residence of the Iranian negotiating team in Lausanne on Friday to sympathize with him.
Meantime a report by Press TV said that Fereydoun has left the negotiations in Lausanne for Iran.