Door Was Open to Bridge Remaining Gaps in Lausanne Talks: Rouhani
TEHRAN (Tasnim) – Iranian President Hassan Rouhani said remaining differences in the nuclear talks between Tehran and six world powers could have been resolved in the latest round of negotiations in Switzerland's Lausanne, but the parties felt the need for more time.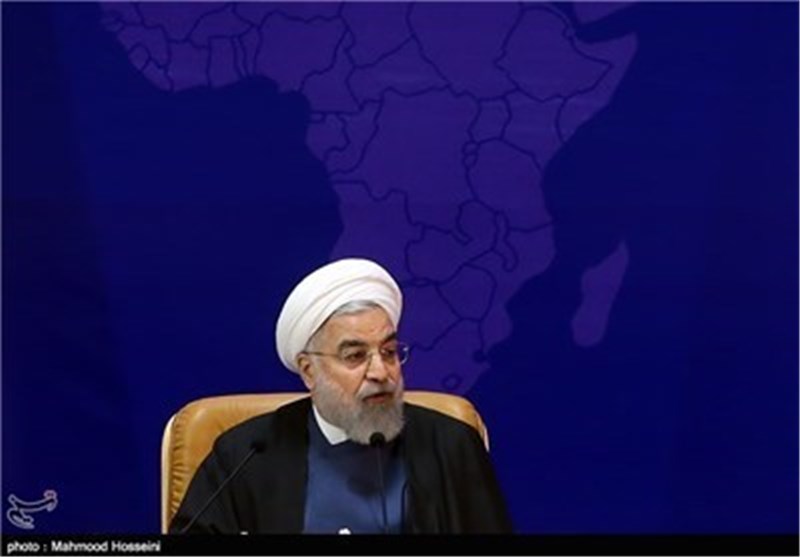 Speaking to reporters in Tehran on Saturday, President Rouhani said the most recent round of nuclear talks between Iran and the Group 5+1 (Russia, China, the US, Britain, France and Germany) in Lausanne had provided an opportunity to overcome the remaining differences.
"The two sides felt the need for more time, and adjourned the negotiations until the next few days according to the planning they had done," the president said.
Rouhani said the parties managed to reach a mutual understanding on some issues that could be "the basis of a final deal", but at the same time noted that differences still remain.
He also pointed to the mounting difficulties in the final weeks of negotiations, saying, "When the sides want to reach an agreement, it means that they have to face more pressure, because taking the final steps is always difficult."
His comments came after diplomats from Iran and the six powers wrapped up six days of negotiations on Tehran's peaceful nuclear program in Lausanne on Friday and agreed to resume the talks on March 25.
Iran and the Group 5+1 (also known as the P5+1 or E3+3) are in talks to hammer out a comprehensive accord by a June 30 deadline that would end more than a decade of impasse over Tehran's civilian nuclear activities.