Fundamental Decisions Needed in Iran Nuclear Talks: US's Kerry
TEHRAN (Tasnim) - A political agreement between Iran and six world powers over Tehran's nuclear program is not done and "fundamental decisions" must still be made, US Secretary of State John Kerry said on Saturday after five days of talks in the Swiss lakeside city of Lausanne.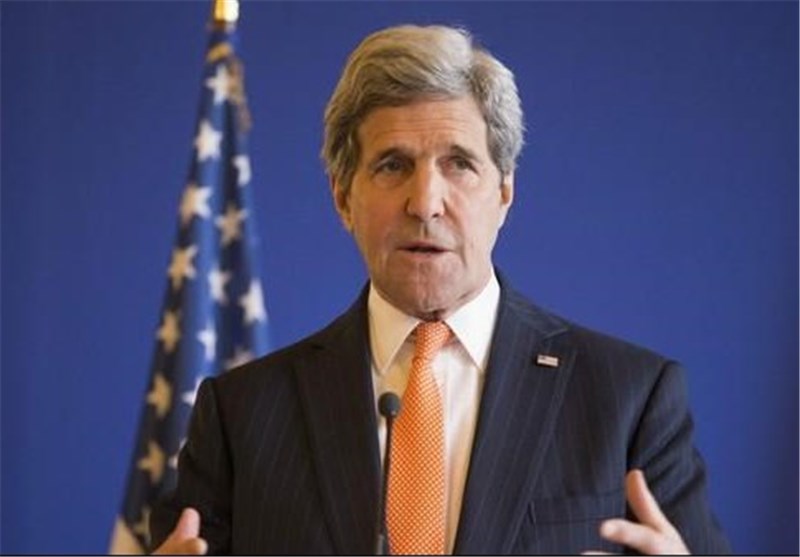 "We have made genuine progress" in the talks, Kerry said, but noted that "fundamental decisions have to be made now and they don't get any easier as time goes by."
"We have not yet reached the finish line but make no mistake we have the opportunity to try to get this right," he said. "It's a matter of political will and tough decision-making."
Kerry will travel to London later Saturday to meet with the British, French and German foreign ministers before returning to Washington, The Wall Street Journal reported.
The US diplomat also played down strains within the six power group including what appears to be a tougher line from France about what an agreement should contain.
"We are united in our goal, our approach, our resolve and our determination to ensure that Iran's program is entirely peaceful," he said.
Echoing concerns by French diplomats that the six power group should not be rushed into concessions because of the March 31 target date, Kerry said "we are not rushing" to seal an agreements.
The two sides have set a June 30 for a final, detailed nuclear agreement, while a political framework of a nuclear deal is set to be reached until end of March.
Iran and the Group 5+1 (Russia, China, the US, Britain, France and Germany) are in talks to hammer out a comprehensive accord that would end more than a decade of impasse over Tehran's civilian nuclear activities.