Singapore's Founding Father Lee Kuan Yew Dies Aged 91
TEHRAN (Tasnim) - The former prime minister, who had been hospitalised in intensive care for severe pneumonia since early Feburary, died early on Monday morning in Singapore General Hospital.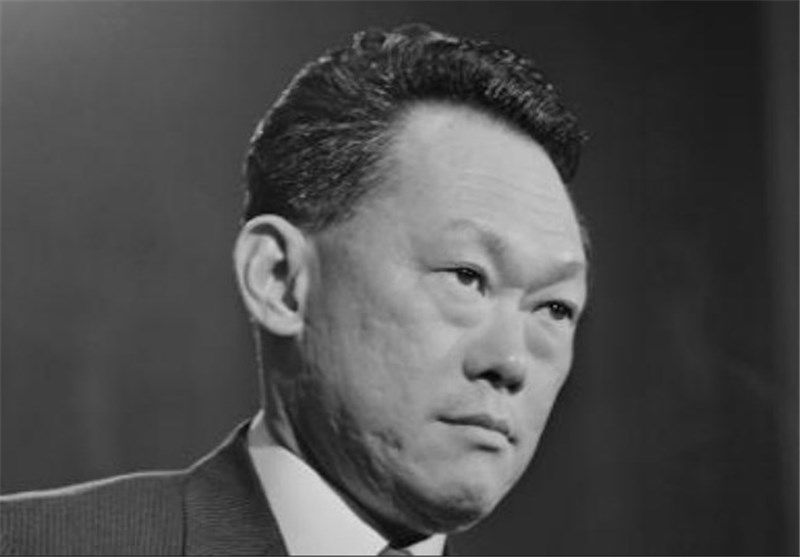 Incumbent Prime Minister Lee Hsien Loong's office announced seven days of mourning in the city-state ahead of a state funeral next Sunday.
Lee is widely considered to be single-handedly responsible for Singapore's unique success story, the architect behind its fantastic transformation from glorified fishing village into one of the world's economic powerhouses.
Singaporeans and world leaders paid tribute on Monday to a man described by US President Barack Obama as a "true giant of history".
A complex and controversial figure, Lee's adherence to the rule of law and tight social control ushered in an era of peace and prosperity that he worried in his later years would be taken for granted by a younger generation of Singaporeans.
Showing the physical frailty that comes with his 91 years, Lee made relatively few public appearances in recent years. But by many accounts, Singapore's first and longest-serving prime minister remained mentally active, continuing to write occasional books and opinion columns, and sometimes stepping into policy debates about the island-nation's future.
With Singapore nearing its 50-year-old mark as a nation in August 2015, Singaporeans wonder aloud what their country will look like without its founding father.
"Mr Lee's biggest legacy to Singapore is to have Singapore continue robustly as a unique state even after his passing," Eugene Tan, an associate professor of law at Singapore Management University, told Al Jazeera.
"A Singapore that cannot endure and thrive beyond Mr Lee would be an indictment of Mr Lee's leadership and legacy."
Born Harry Lee Kuan Yew on September 16, 1923, a British subject in colonial Singapore - he omitted his English name Harry after reading law at Cambridge University.
Lee saw his country survive a brutal three-year Japanese occupation during World War II, and a short-lived merger with Malaysia that brought an end to British colonial rule.