US Citizens Want Next President to Revise Obama's Policies: Poll
TEHRAN (Tasnim) - Most of US citizens think that successor of US President Barack Obama should change most of the policies of the Obama administration, according to the poll.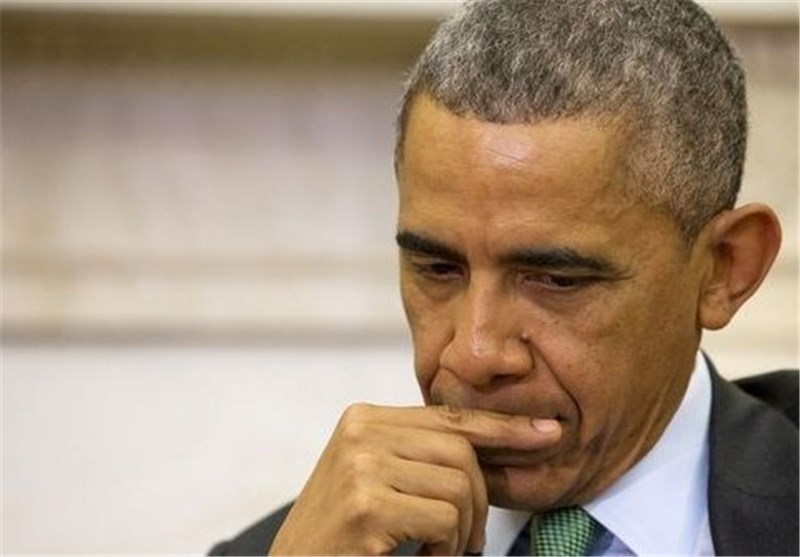 US citizens think that a perfect candidate to succeed US President Barack Obama in 2016 should be able to revise most of Obama's policies, according to a new CNN/ORC poll published Sunday.
57 percent of respondents said the perfect candidate should change most of the policies of the Obama administration, such the controversial healthcare and immigration reforms.
Some 59 percent said an ideal candidate should have an executive experience. The same number of respondents would like to see a president who has been in public eye as a political leader for several years, rather than a new face on a political scene.
The poll conducted in March 2015 included about 1,000 interviews with adult US citizens, Sputnik reported.
The United States presidential election will be held on November 8, 2016. Voters will choose members of the US Electoral College, who will then decide on who should become the next president and the vice president of the United States.
Barack Obama is ineligible to be elected to a third term, according to US laws.
According to another CNN/ORC poll, published earlier in March, former Secretary of State Hillary Clinton would be a front-runner at the 2016 election, overcoming other potential Democratic and Republican candidates by a large margin. Clinton, however, has yet to officially announce the ambitions for a presidential race.