Rally Held in Washington in Support of Iran (+Photos)
TEHRAN (Tasnim) – Hundreds of anti-war activists in Washington DC, attended a large gathering outside White House to show their support for ongoing nuclear talks between Iran and world powers.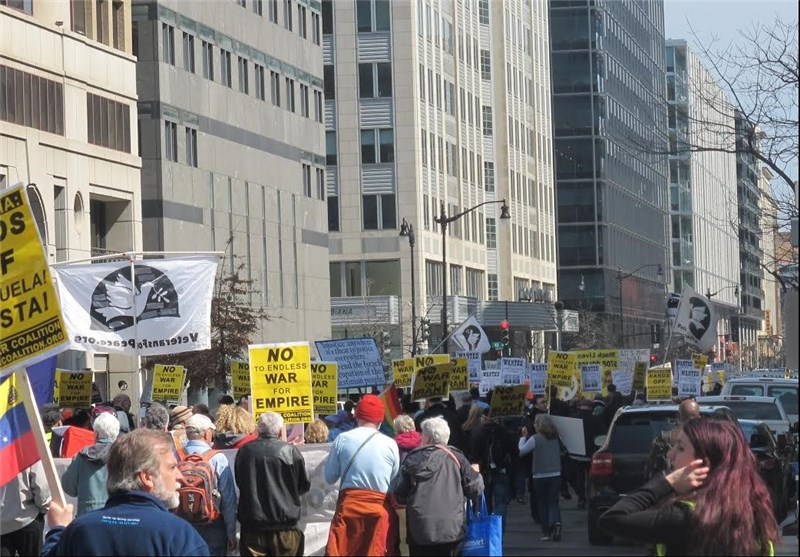 The protesters staged rallies in front of the American Israel Public Affairs Committee (AIPAC) building and outside White House in the US capital on Saturday, according to Tasnim dispatches.
The demonstrators carried placards, saying "No War on Iran", "No Sanctions", and "Iran Talks Not Bombs."
The US activists were also carrying the Iranian flags, chanting slogans to voice their opposition to military confrontation with the Islamic Republic.
Wearing orange jumpsuits, the protesters further slammed the US government for the notorious Guantanamo Bay detention center.