Obama Top Aide Says Israeli Occupation 'Must End'
TEHRAN (Tasnim) - The United States expects the next Israeli government to end nearly 50 years of occupation and clear the way for a Palestinian state, White House Chief of Staff Denis McDonough said.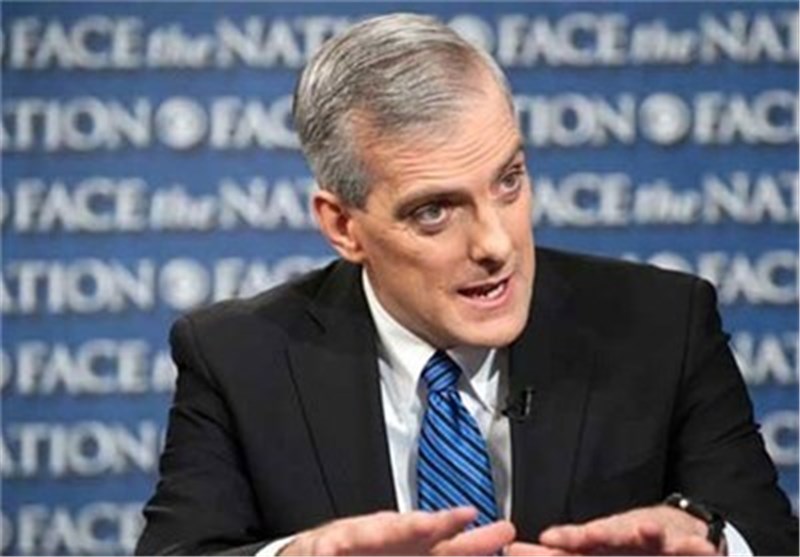 In a speech to J Street, an Israel advocacy group, McDonough vowed to safeguard Israel and criticised Israeli Prime Minister Benjamin Netanyahu's abandonment of a Palestinian state in the run-up to his re-election on March 17.
One of President Barack Obama's closest advisers, McDonough said a separate state is the best guarantee of Israel's long-term security.
"An occupation that has lasted for almost 50 years must end, and the Palestinian people must have the right to live in and govern themselves in their own sovereign state," McDonough said.
Palestinians seek a state in Gaza, the West Bank and East Jerusalem, lands Israel seized in the 1967 Arab-Israeli war.
"In the end, we know what a peace agreement should look like. The borders of Israel and an independent Palestine should be based on the 1967 lines with mutually agreed swaps," McDonough said.
Since his re-election Netanyahu has tried to backtrack from his election eve remarks dismissing a two-state solution, long a cornerstone of US peacemaking efforts. But McDonough said the US remained troubled.
"We cannot simply pretend that these comments were never made," he said.
Netanyahu is working to form Israel's next coalition government, Reuters reported.