China Asks Parties to Show Political Will to Reach Iran Nuclear Deal
TEHRAN (Tasnim) - Chinese Foreign Ministry Spokesperson Hong Lei called on all parties involved in the negotiations on Iran's nuclear program to build up political will in a bid to reach a comprehensive agreement over the issue.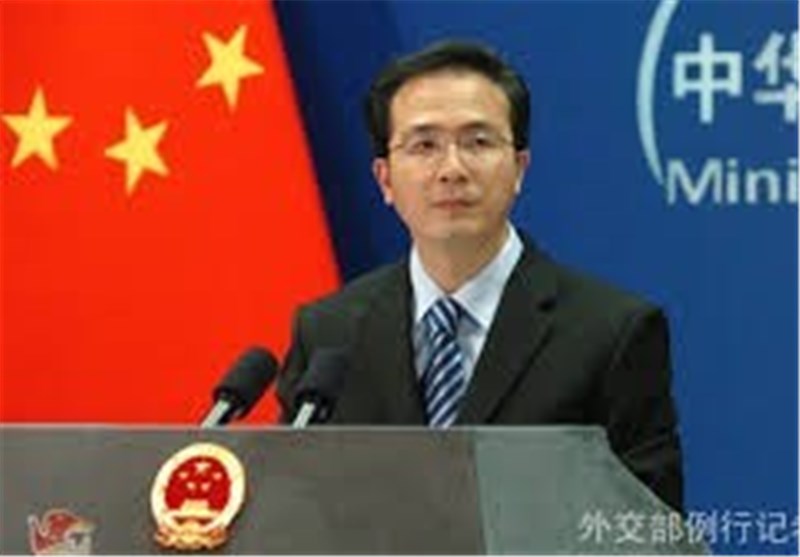 Speaking at a regular press conference on Monday, Lei urged all sidesnot to lose any time for reaching a deal.
"The negotiation on a comprehensive agreement on the Iranian nuclear issue has come to a critical point… All parties concerned should build up political will, work towards the shared goal, waste no time in making political decisions and make joint efforts to clinch a final deal through negotiation," Hong said.
He added that during the latest nuclear talks between Iran, the P5+1 countries and the EU in Lausanne, Switzerland, all participants demonstrated "strong political will, pragmatic attitude for negotiation and innovative thinking."
The Chinese official pointed out that important progress has been made in Lausanne while the gaps still remain, Press TV reported.
He said Beijing pursues an "objective and unbiased" approach to the Iranian nuclear issue and plays a constructive role in advancing the negotiations.
"The Chinese side put forward a host of 'China solution' and 'China thinking' on relevant focal and thorny problems during the negotiations to bridge differences among all parties and contribute 'China wisdom' to the negotiations. We will continue to make relentless efforts together with other parties," Hong said.
Meanwhile, a fresh round of nuclear talks is scheduled to resume in the Swiss city of Lausanne on Thursday with a planned visit between Zarif and US Secretary of State John Kerry.