Japan to Continue US Airbase Relocation Work: Chief Cabinet Secretary
TEHRAN (Tasnim) - Tussle between Japan's central government and Okinawa Prefecture over the relocation of a US military base is escalating on Tuesday, as Chief Cabinet Secretary Yoshihide Suga said the work is not be halted.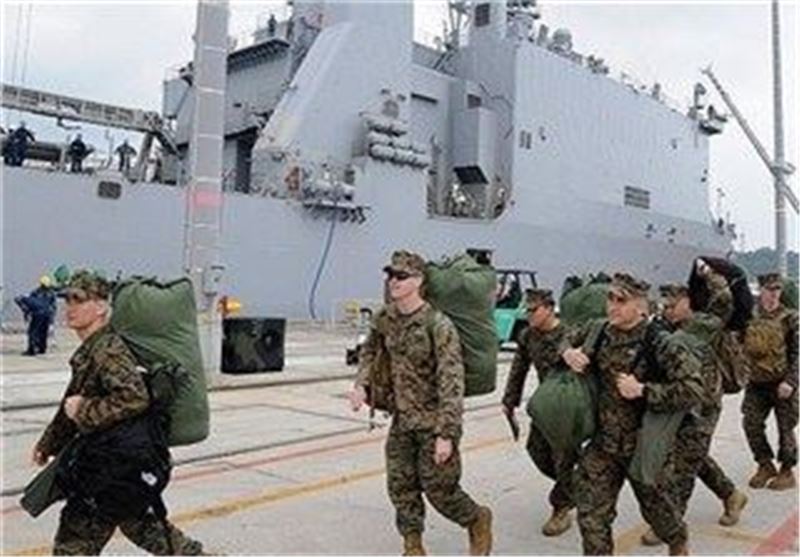 "There is no reason to stop the operation at this moment," Yoshihide Suga, who is also in charge of the reduction of Okinawa' s military burden, told a press conference.
The Ministry of Defense also ignored the Okinawa governor's warning by continuing its preparation work.
Defense Minister Gen Nakatani claimed on Monday that there was no wrongdoing, saying, "we will continue the work without making a fuss."
Japan and the US have signed a bilateral accord to build a replacement facility for the US Marine Corp's Futenma Air Station off the Henoko district of Nago, but the plan triggers strong opposition from locals.
The prefecture governor Takeshi Onaga on Monday ordered the Defense Ministry branch in Okinawa to suspend all work off the Henoko, saying a concrete anchor thrown into the sea for a drilling survey of the reef at the designated site is believed have damaged coral.
The continued offshore work prompted some 100 local residents to stage a protest before the US Marines' Camp Schwab adjacent to the planned reclamation site.
They said, "this is totally unacceptable," and "Don't surrender to the Abe administration. Support the governor."
Onaga won gubernatorial election in last November after pledging to block the planned base relocation, Xinhua reported.
However, he has received a cool reception since taking office by Abe's government. Onaga has visited Tokyo twice without speaking with Abe.