Iranian, Chinese FMs Discuss Developments in Nuclear Talks
TEHRAN (Tasnim) – Iranian Foreign Minister Mohammad Javad Zarif and his Chinese counterpart Wang Yi conferred on the latest developments in the process of nuclear talks between Tehran and world powers.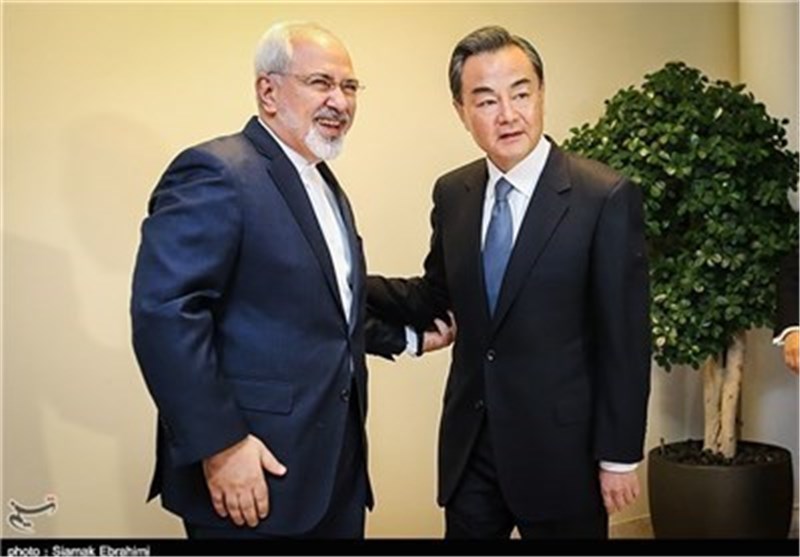 During a telephone call on Tuesday, Zarif and Wang Yi exchanged views on the ongoing negotiations between Iran and the Group 5+1 (Russia, China, the US, Britain, France and Germany) over Tehran's peaceful nuclear program.
"The Iran nuclear talks have reached the final sprint in the marathon," Wang Yi told Zarif, China's foreign ministry said in a statement issued late on Tuesday.
"Reaching an agreement is the trend of the times and the will of the people, which accords with the joint and long-term interests of all sides, including Iran," Wang said.
China will continue to play a constructive role in the talks, he was quoted by Reuters as saying.
The telephone conversation came after Iran and the six powers wrapped up six days of negotiations in the Swiss city of Lausanne on Friday and agreed to resume the talks on March 25.
In a post on his Facebook page on Saturday, Zarif described the latest round of nuclear talks in Lausanne as "difficult and intensive", but also "useful and helpful."
Iran and the Group 5+1 (also known as the P5+1 or E3+3) are in talks to hammer out a comprehensive accord by a June 30 deadline that would end more than a decade of impasse over Tehran's civilian nuclear activities.