Tear Gas, Rubber Bullets as Police Disperse Canadian Students' Anti-Austerity Rally
TEHRAN (Tasnim) - Canadian police used tear gas and reportedly fired rubber bullets and sound bombs at hundreds of students protesting austerity measures at an anti-capitalist rally in Montreal.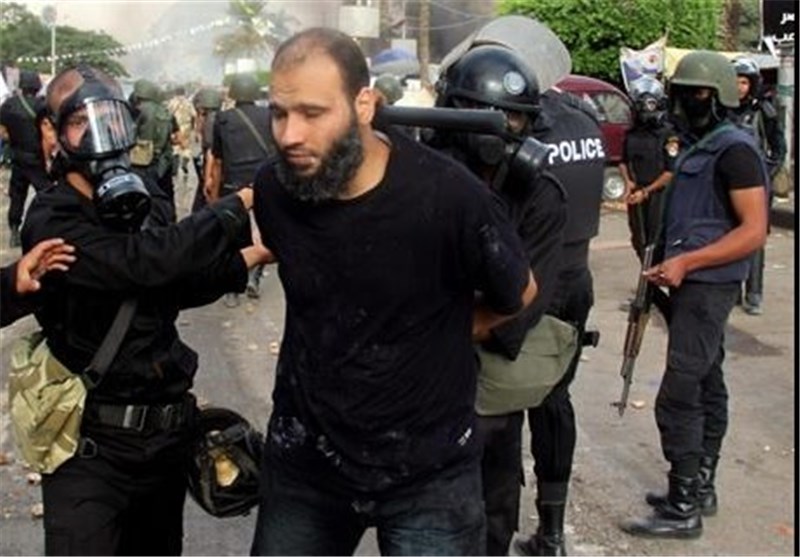 It came as thousands took to the streets on Tuesday to protest sweeping education cuts.
Police declared the march illegal from the beginning, saying that protest organizers failed to provide local authorities with their itinerary, which is required by the bylaw P-6.
The march began at Emlie Gamelin Park around 9 pm local time and then proceeded along downtown streets.
Police said it made several arrests amid reports of broken car windshields, damage from graffiti, and flares.
Authorities surrounded the park as demonstrators chanted slogans. Things heated up when protesters began throwing projectiles on the street, including traffic cones. Clashes were triggered as police tried to enclose a small group of protesters.
Many activists wore masks, covering their faces while violating the local bylaw that prohibits covering faces during protests, RT reported.
The Revolutionary Student Movement organized the Tuesday's evening march. The group has claimed it is "an association of young Communists and revolutionary anti-capitalists."
Thousands of students have been boycotting classes to protest against provincial government austerity measures, including new tuition hikes and university cuts.
Student groups promise to continue their demonstrations, rallying people for Spring 2015 marches.
Earlier in the day, police arrested three individuals and another 30 were detained in a "preventative" measure during a rally near Montreal's Queen Elizabeth Hotel.