Recording Shows Pilot Locked out of Airbus Cockpit before Crash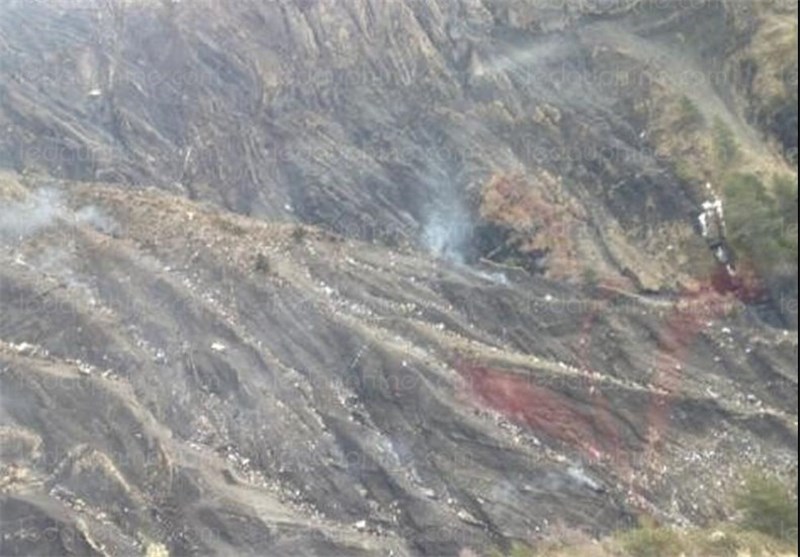 TEHRAN (Tasnim) - Cockpit voice recordings from the German jet that crashed in the Alps showed one of the pilots left the cockpit and could not get back in before the plane went down, killing everyone onboard.
The recordings did not make clear why the pilot left the cockpit or why he could not regain entry as the plane steadily descended toward a mountain range in a remote area of the French Alpine region on Tuesday.
Investigators were studying the voice recordings from one of the "black boxes" for answers on Thursday while the search continued for a second black box, Reuters reported.
"The guy outside is knocking lightly on the door and there is no answer," an unnamed investigator told the Times, citing the recordings. "And then he hits the door stronger and no answer. There is never an answer."
"You can hear he is trying to smash the door down," the investigator added.
A spokesman for Lufthansa (LHAG.DE), whose budget arm Germanwings operated the flight, said the carrier was aware of the story carried by the New York Times, adding: "We have no information from the authorities that confirms this report and we are seeking more information. We will not take part in speculation on the causes of the crash."
The retrieval of one of two cockpit recordings came as French President Francois Hollande, Germany's Angela Merkel and Spain's Mariano Rajoy traveled to the crash site to pay tribute to the 150 victims, mostly Germany and Spanish.
France's BEA air incident investigation bureau was not immediately available for comment on the Times report but earlier had said it was too early to draw meaningful conclusions on why the plane went down.
"We have just been able to extract a useable audio data file," BEA director Remi Jouty told a news conference at the agency's headquarters outside Paris.
"We have not yet been able to study and to establish an exact timing for all the sounds and words heard on this file."
Jouty expected the first basic analysis in "a matter of days" but warned this read-out could be subject to errors and that more work would be needed for a full interpretation.
Although he said "words" had been heard on the tape, Jouty would not confirm whether that meant the Airbus A320's pilots were conscious and he gave no details of the recordings.