West Must Choose between Negotiation, Pressure: Iran's Top Nuclear Negotiator
TEHRAN (Tasnim) – Iran's foreign minister, who heads the negotiating team in the ongoing nuclear talks with six world powers, underlined that the resolution of the nuclear issue depends on whether the West wants to continue pressures or prefers dialogue with Tehran.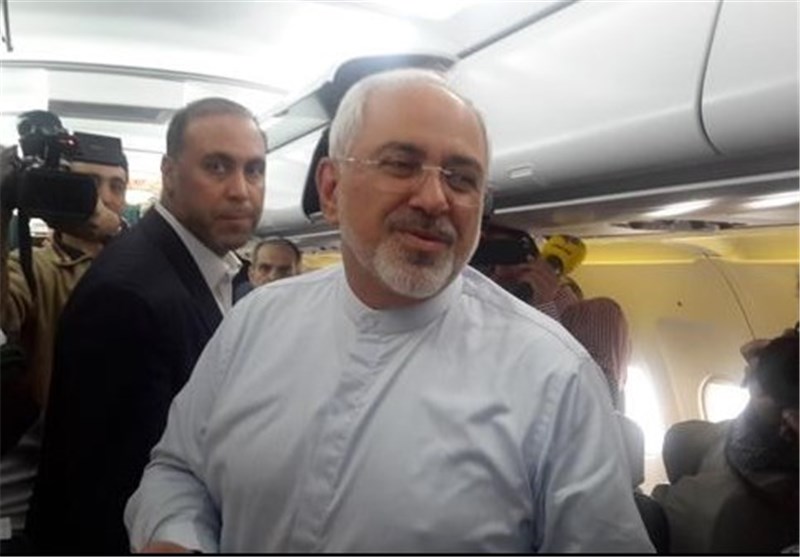 "We have always said that the Group 5+1 (Russia, China, the US, Britain, France and Germany), particularly its Western members, should decide on whether they want a solution based on negotiation or they seek to keep pressure (on Iran)," Mohammad Javad Zarif said on Wednesday before leaving Tehran for the Swiss city of Lausanne for a new round of nuclear talks.
"This round of negotiations are very critical, particularly because we are nearing the deadline which we had previously set for reaching the frameworks (of a final deal)," he added.
Zarif and his US counterpart John Kerry plan to meet and exchange views on the nuclear issue in Lausanne on Thursday as part the new round of talks.
Head of the Atomic Energy Organization of Iran (AEOI) Ali Akbar Salehi and US Energy Secretary Ernest Moniz are also slated to attend the meeting.
Iranian Deputy Foreign Minister Seyed Abbas Araqchi, US Undersecretary of State Wendy Sherman, and Deputy Secretary General for the European Union's External Action Service Helga Schmid will join the talks on Thursday.
Diplomats from Iran and the Group 5+1 (also known as the P5+1 or E3+3) wrapped up six days of negotiations on Tehran's peaceful nuclear program in Lausanne on March 20.
Iran and the sextet are in talks to hammer out a comprehensive accord by a June 30 deadline that would end more than a decade of impasse over Tehran's civilian nuclear activities.
Iranian President Hassan Rouhani on Saturday said that the remaining differences in the nuclear talks between Tehran and world powers could have been resolved in the latest round of negotiations in Lausanne, but the parties felt the need for more time.