Al Khalifa Regime Arrests Political Figure for Criticizing Riyadh
TEHRAN (Tasnim) – Bahraini regime forces arrested a prominent political figure over criticizing Saudi Arabia for its recent invasion of Yemen.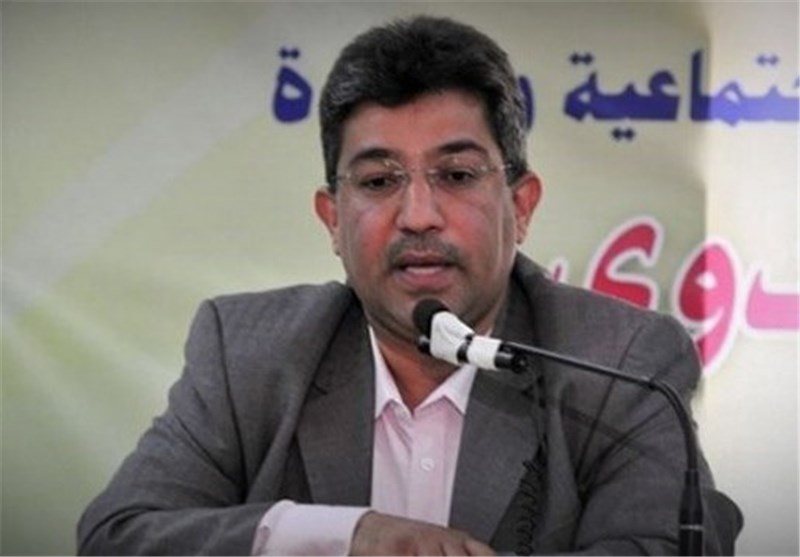 Fadhel Abbas, who is the secretary general of the National Democratic Assembly, one of Bahrain's five main opposition groups, was taken into custody after he said the illegal Saudi airstrikes were an act of aggression and violated human rights.
Saudi Arabia's warplanes attacked Yemen's Sana'a International Airport and a military air base nearby on Thursday. Reports say over a dozen civilians were killed in the airstrikes. Several countries including Iran, Iraq, Syria and Russia have condemned the attack.
Later in the day, the warplanes also struck the city of Sa'ada in the north and the southern city of Ta'izz.
The Manama regime, a huge supporter of Saudi Arabia's autocratic rulers, has been fiercely intolerant of figures opposing the Al Khalifa family and its backers. The Bahraini Interior Ministry had warned the opposition bloc in the country that any anti-Saudi Arabia comments over the airstrikes on Yemen would be dealt with.
Bahraini opposition groups, however, have unanimously called for the release of all the political dissidents who have been imprisoned, stressing that only a political solution, and not the use of force, would end the political crisis in the Persian Gulf state.
Back in December 2014, another prominent political figure, Sheikh Ali Salman, who is the secretary general of Bahrain's main opposition bloc, al-Wefaq National Islamic Society, was arrested on charges of seeking regime change and collaborating with foreign powers. He has strongly denied the allegations, Press TV reported.
His arrest has triggered condemnation inside and outside Bahrain, with leaders, governments and international organizations across the world calling for his immediate release.
Bahrain has been witnessing almost daily protests against the Al Khalifa regime since early 2011, when an uprising began in the kingdom.