President Rouhani, World Leaders Discuss Nuclear Issue
TEHRAN (Tasnim) – Iranian President Hassan Rouhani held phone talks with his Russian, French and Chinese counterparts as well as the British prime minister on a number of issues, including the progress of negotiations over Tehran's peaceful nuclear program.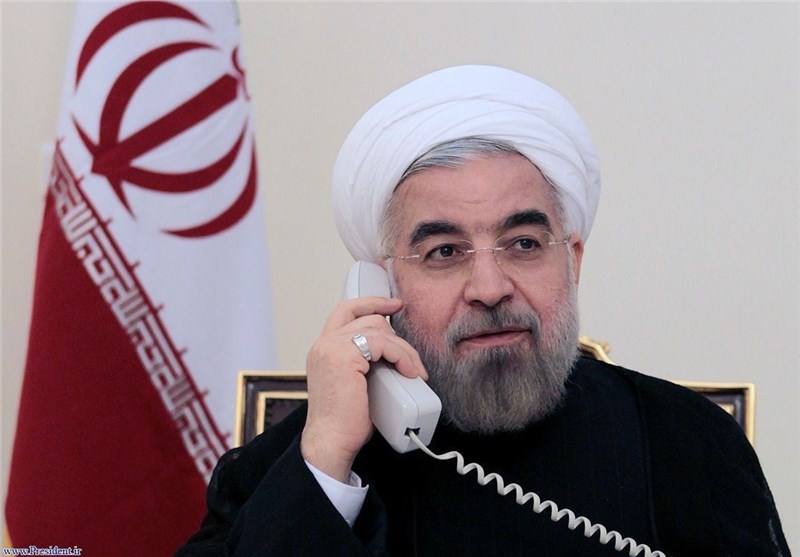 In separate telephone conversations on Thursday, President Rouhani discussed the latest developments in the region as well as the nuclear issue with Vladimir Putin, Francois Hollande, Xi Jinping and David Cameron.
In his talks with the Russian president, Rouhani pointed to Iran's stance over the ongoing nuclear negotiations with the Group 5+1 (Russia, China, the US, Britain, France and Germany), saying that there is a good opportunity for a final agreement.
Given the new opportunity for an agreement, the member states (of the G5+1) should advance the talks with greater focus, as "pressure groups may not want us to reach a deal," Rouhani told Putin.

He added that Iran expects Russia, as a neighboring and friendly country, to take "more serious steps" in this regard and play a major role in the nuclear talks.
The Russian president, for his part, said that Moscow will continue to hold consultations with Tehran on regional issues as well as the nuclear negotiations.
Diplomats from Iran and the Group 5+1 (also known as the P5+1 or E3+3) started a new round of negotiations in the Swiss city of Lausanne on March 26.
Tehran and the sextet are in talks to hammer out a comprehensive accord by a June 30 deadline that would end more than a decade of impasse over Tehran's civilian nuclear activities.
Rouhani in his telephone conversations with Francois Hollande, Xi Jinping and David Cameron also discussed the nuclear talks.
He further pointed to the military offensive launhced on Yemen by Saudi Arabia and its regional allies, and said Iran is opposed to any military intervention in the Arab country.

The Iranian president also stressed the need for heeding the Yemeni people's demands and the formation of an inclusive government to end the country's crisis.
Saudi Arabia and its Persian Gulf Arab allies on Wednesday and Thursday carried out military operations in Yemen, killing dozens of people in Sana'a, the capital, and other cities.