Iran Lineup Set for Freestyle Wrestling World Cup
TEHRAN (Tasnim) – Iran announced its lineup for the 2015 Freestyle Wrestling World Cup, which will be held at the Forum, presented by Chase, April 11-12 in Inglewood, Calif.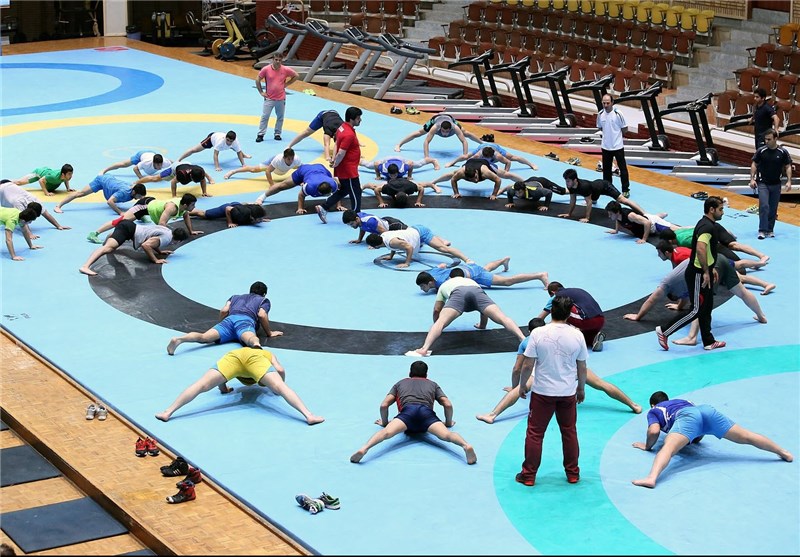 The World Cup is the annual international dual meet championships, and will feature the top eight men's freestyle wrestling teams in the world.
Iran placed second at the 2014 World Championships, which were held in Tashkent, Uzbekistan.
The eight nations which will compete for the World Cup are (alphabetically): Azerbaijan, Belarus, Cuba, Iran, Mongolia, Russia, Turkey and the United States. Nations were invited based upon final team standings at the 2014 World Championships.
Iran has drawn into Group B, and will face Turkey, Belarus and Azerbaijan.
The 2014 Freestyle World Cup were also held in Los Angeles, with Iran winning the team title, Russia placing second and the United States in third, teamusa.com wrote.
Iran Freestyle World Cup Team Roster
57 kg/125 lbs – Hassan Rahimi
57 kg/125 lbs – Younes Sarmastdzaji
61 kg/134 lbs – Behnam Ehsanpoor
61 kg/134 lbs – Iman Sadeghikoukandeh
65 kg/145 lbs – Masoud Esmailpourjouybari
65 kg/145 lbs – Sayed Ahmad Mohammadi
70 kg/154 lbs – Hassan Yazdani Charati
70 kg/154 lbs – Peyman Yarahmadi
84 kg/185 lbs – Alireza Karimimachiani
86 kg/189 lbs – Meisam Mostafa Joukar
97 kg/213 lbs - Mohammad Hossei Askari Mohammadian
97 kg/213 lbs – Reza Yazdani
125 kg/275 lbs – Komeil Ghasemi
125 kg/275 lbs – Parviz Hadi