Kerry Cancels Return to US As Iran Nuclear Talks Near Climax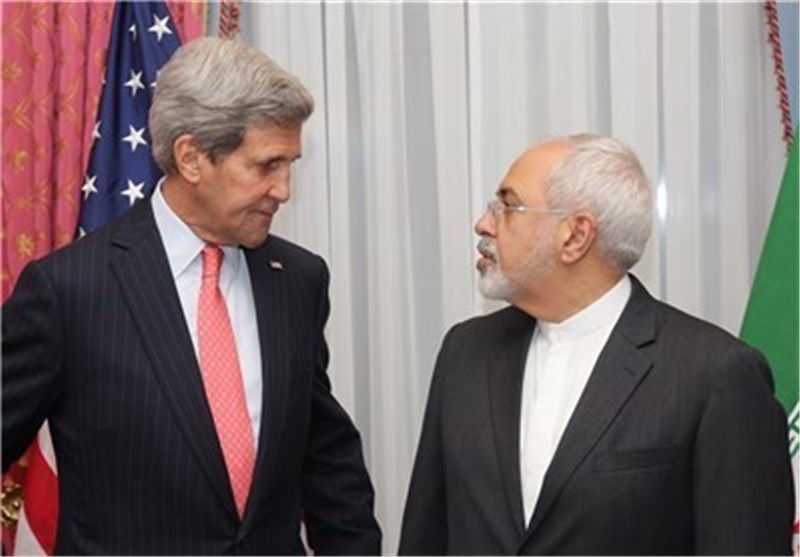 TEHRAN (Tasnim) – US Secretary of State John Kerry cancelled plans to fly to Boston for a ceremony in honor of his late friend Edward Kennedy as talks on Iran's nuclear program intensified in Switzerland, with two days left to a deadline.
Kerry's spokeswoman said on Sunday he regretted missing the dedication ceremony for an institute named after the US senator, who was a mentor to him.
Officials close to the talks said the French and German foreign ministers, Laurent Fabius and Frank-Walter Steinmeier, were considering delaying a planned joint trip to Kazakhstan in order to focus on clearing the remaining hurdles to a deal, Reuters reported.
Kerry and Iranian Foreign Minister Mohammad Javad Zarif have been in Lausanne for days to try to reach a preliminary deal by a self-imposed deadline of Tuesday. They held several rounds of talks on Saturday and met again on Sunday morning.
Fabius and Steinmeier joined the talks on Saturday, and their counterparts from China, Britain and Russia were to take part later on Sunday.
Close as the sides have come to the outline of an agreement, they still have deep disagreements on Iran's demands for uranium enrichment research and the immediate removal of all UN and key US and European Union sanctions. Those disagreements could wreck a deal, officials say.
Zarif says the six powers are now the ones who must compromise.
"In negotiations, both sides must show flexibility," Zarif said on Twitter. "We have, and are ready to make a good deal for all. We await our counterparts' readiness."
A key point in the framework accord the sides are trying to agree by Tuesday is expected to be the duration of the agreement, which officials from the six-power group said would have to be in place for more than 10 years.
The framework accord should be followed by a comprehensive deal by June 30 that includes full technical details.