Iran, G5+1 Hold 2nd Ministerial Meeting in Lausanne on Tuesday
LAUSANNE (Tasnim) – Top diplomats from Iran and the Group 5+1 (Russia, China, the US, Britain, France and Germany) held the second ministerial meeting over the past two days in the Swiss city of Lausanne on Tuesday morning to discuss Tehran's peaceful nuclear program.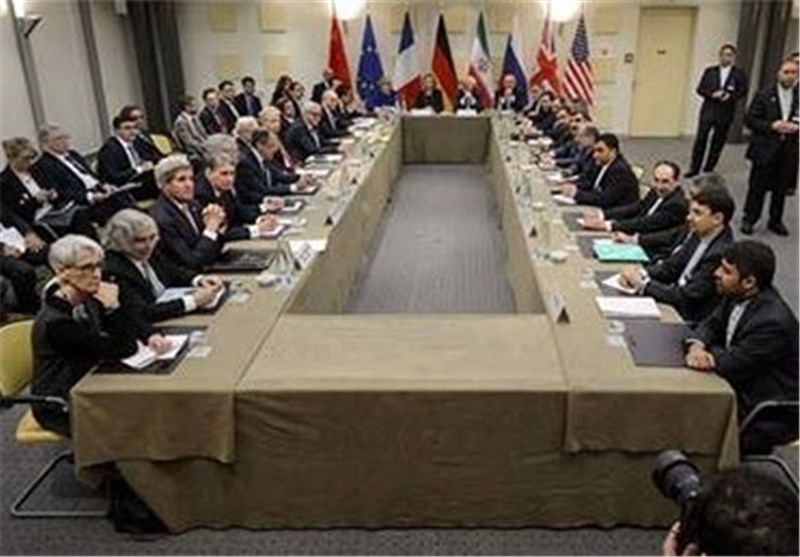 All foreign ministers from Iran and the powers, except that of Russia, attended a plenary meeting in a final push for a preliminary framework accord on Tehran's nuclear program with a deadline of midnight on Tuesday looming.
Russia's Foreign Minister Sergei Lavrov left Lausanne for Moscow on Monday and will possibly come back on Tuesday.
A Russian spokeswoman said Lavrov "is ready to come back as soon as needed" if a political deal is close.
Ranking diplomats from Iran and the six nations launched the new round of negotiations on Thursday with the aim of reaching a lasting nuclear deal ahead of a March 31 deadline.
The parties have been working to agree on a preliminary framework accord by the end of March, to be followed by a comprehensive deal by June 30 that includes all technical details.