Iran Condemns Saudi-Led Airstrike on Yemeni Refugees Camp
TEHRAN (Tasnim) – Iran's Foreign Ministry on Tuesday condemned a deadly airstrike by the Saudi-led coalition that killed scores of internal refugees in Yemen's Hajjah province and wounded hundreds of others.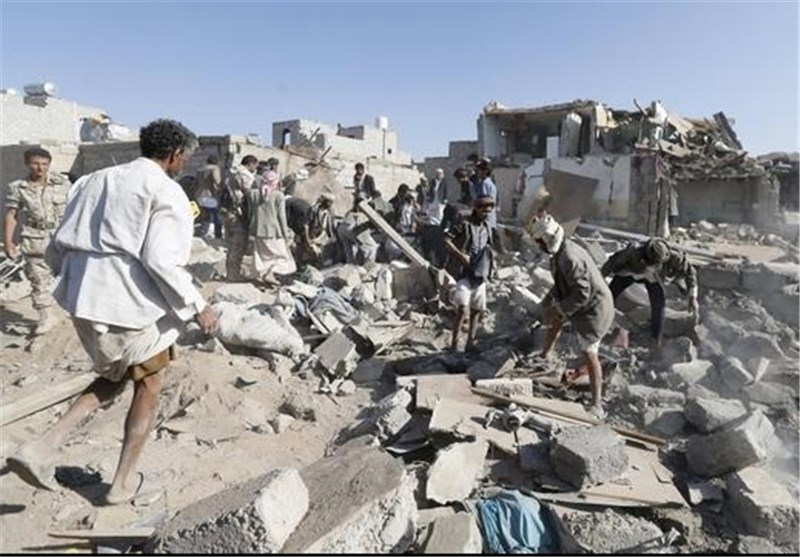 Foreign Ministry Spokeswoman Marziyeh Afkham slammed the military attacks as a violation of Yemen's territorial integrity and reiterated the call for a halt to the assaults against Yemen by foreigners.
Military action not only does not solve Yemen's problems, but also complicates the situation, she explained.
The spokeswoman also called on the international community and the Red Cross to rush to help Yemeni people affected by the war.
Afkham further urged the whole Yemeni parties and political groups to return to the negotiating table according to the previous agreements.
Her comments came after a Monday airstrike by the Saudi-led coalition killed at least 40 people and wounded about 200 at al-Mazraq camp, which houses about 5,000 people and was established in 2001 by the United Nations in Hajjah province to accommodate Yemenis displaced from the capital, Sana'a.
Since March 26, Saudi Arabia and some of its Arab allies have begun to militarily interfere in Yemen's internal affairs by launching deadly air strikes against the Houthi Ansarullah movement in an attempt to restore power to fugitive Yemeni President Abd Rabbuh Mansur Hadi, a close ally of Riyadh.