S. Korea Pursues Talks with North over Kaesong Wage Hike
TEHRAN (Tasnim) – South Korea said Friday it will push for talks in the coming week with the North over their Kaesong joint industrial zone, after reports Pyongyang has taken fresh steps to unilaterally implement a wage hike.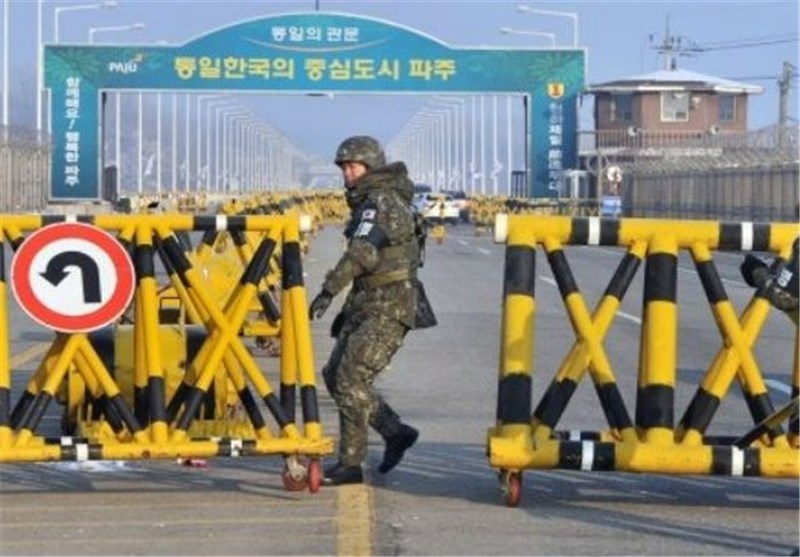 The North announced last month that it would raise wages of the roughly 54,000 North Korean workers employed in the 125 South Korean firms operating in Kaesong.
South Korea demurred, insisting that employment conditions in the zone could only be adjusted with the agreement of both sides.
According to the South's Yonhap news agency, Pyongyang went a step further this week, directing the North Korean accountants working in the Kaesong firms to start calculating the proposed wage rises.
"As April 10 is pay day, we are pushing to hold a dialogue before that date," the spokesman for Seoul's Unification Ministry, Lim Byeong-Cheol, told journalists.
"There is no change to our basic position that wages and other pending issues must be resolved through dialogue between relevant authorities," Lim was quoted by AFP as saying.
The North's proposal would increase the average monthly sum the South pays for each worker -- including allowances, welfare and overtime -- from $155 to $164.
The South has cited an existing agreement that any wage rise had to be agreed by a joint committee overseeing the management of the park.
North Korea has so far spurned the South's dialogue overtures, arguing it has no need to consult over its "legitimate" right to amend working conditions in Kaesong.
The Unification Ministry has sent an official letter to the South Korean companies in Kaesong, reportedly threatening disciplinary measures if they yield to the North's pressure on the wage issue.
In 2013, the North effectively closed down the industrial park, which lies some 10 kilometers within its side of the border, for five months following a surge in military tensions.
Many of the South Korean firms operating there, mostly manufacturers of low-priced household goods, are still reeling from financial losses from the shutdown.