Iran Equips Destroyer with Upgraded Surface-to-Air Missile
TEHRAN (Tasnim) – Iran's Navy has armed its 'Damavand' destroyers with an upgraded missile, Navy Commander Rear Admiral Habibollah Sayyari announced.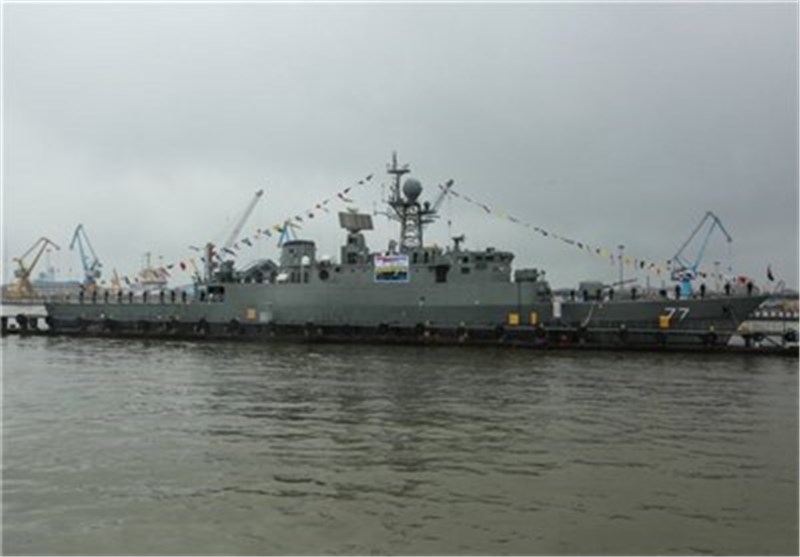 Speaking to the Tasnim News Agency, the top commander said the "Mehrab" surface-to-air missile has been upgraded and installed on the Damavand homegrown destroyer.
Sayyari also highlighted the destroyer's capabilities in comparison with its older version, Jamaran.
"Damavand's hull system has changed compared to Jamaran, and new radars have also been mounted on Damavand," the commander explained.
Damavand, a 100-meter-long destroyer, weighing more than 1300 tons, is indeed an upgraded version of the Jamaran destroyer.
The Iranian Navy launched its first home-made destroyer, Jamaran, in the waters of the Persian Gulf in February 2010.
The 1,420-ton Jamaran is equipped with modern radar systems and other electronic warfare capabilities and has a top speed of 30 knots and a helipad.
Damavand, however, is longer but lighter than Jamaran, enjoys more capabilities and weaponry, and has a higher capacity of crew.
The advanced destroyer is capable of tracking, defending against or clashing with the aerial, surface and sub-surface targets simultaneously.