Pakistan Assures Iran of Non-Interference in Yemen
TEHRAN (Tasnim) – Speaker of the National Assembly of Pakistan Sardar Ayaz Sadiq said in a telephone conversation with his Iranian counterpart that Islamabad has no intention of meddling in the internal affairs of Yemen, which has come under deadly military attacks by a Saudi-led coalition.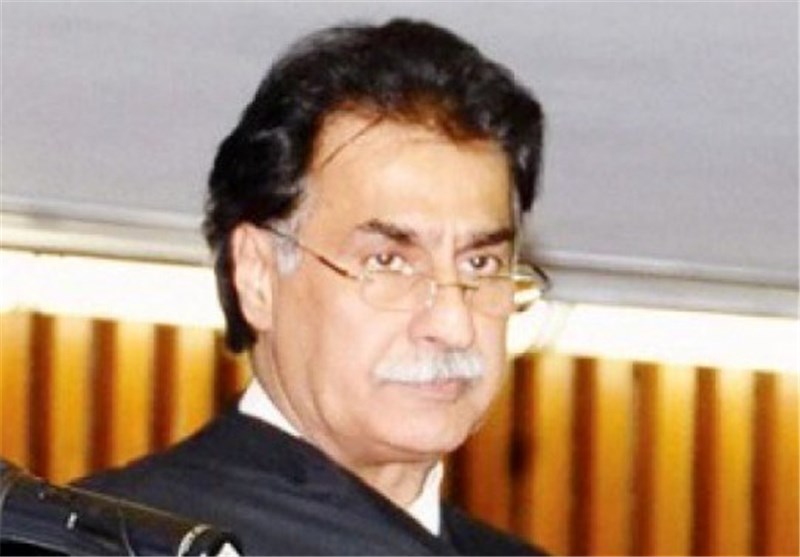 Pakistan has no intention of standing with any of the sides in this war, does not want to get involved in this crisis and calls for the establishment of calm in Yemen in line with the interests of the Islamic world, Sadiq told Iran's parliament Speaker Ali Larijani on Saturday night.
The Iranian speaker, for his part, praised Pakistan's decision to not support the military assault on Yemen.
"Iran is opposed to any interference by the armies of the regional countries, including Pakistan, and considers it detrimental to Pakistan's Muslim nation," he stated.
Larijani stressed that Iran's stance is the settlement of the Yemeni issue through national dialogue, noting that any outside meddling could complicate the issue.
On March 26, Saudi Arabia and some of its Arab allies began to militarily interfere in Yemen's internal affairs by launching deadly air strikes against the Houthi Ansarullah movement in an attempt to restore power to fugitive Yemeni President Abd Rabbuh Mansur Hadi, a close ally of Riyadh.
The Saudi-led coalition, including military forces from Qatar, the United Arab Emirates (UAE), Kuwait, Egypt, Sudan, Bahrain, Morocco, Jordan, and Egypt, has killed hundreds of civilians so far.
International agencies have expressed growing alarm over rising civilian casualties in Yemen. The UN said Thursday that the fighting had resulted in more than 500 deaths in two weeks, many of the victims civilians and nearly 100 of them children.
The Red Cross warned Saturday that many more people could die if families in the worst-affected areas aren't allowed to venture out of their homes for food, water and medical care, and if relief supplies and surgical personnel aren't allowed into the country.