Turkey: PM Backs Lawyer Body Search after Court Raid
TEHRAN (Tasnim) - Turkish Prime Minister Ahmet Davutoglu backed a new security measure of body searches for lawyers entering Istanbul courthouse, after Tuesday's deadly raid where a prosecutor was held hostage and killed by terrorists wearing lawyer robes.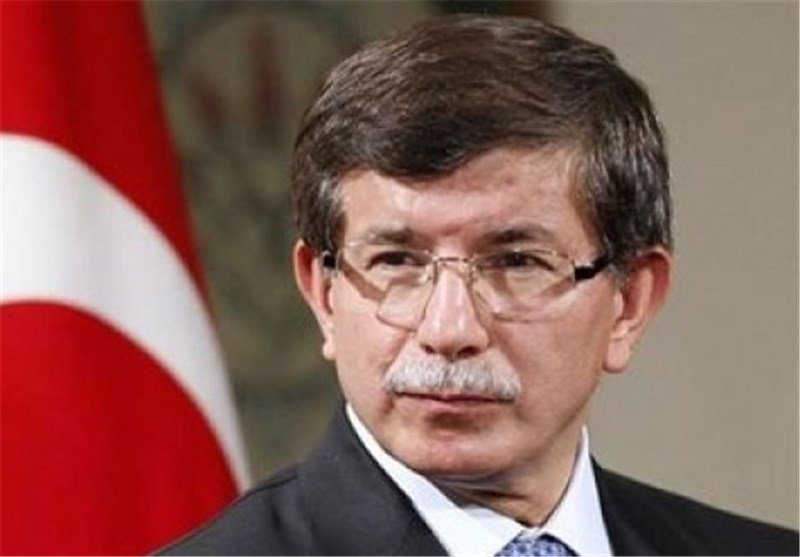 Mehmet Selim Kiraz, 46, was taken hostage by a Marxist-Leninist group on March 31 midday at Istanbul Caglayan Courthouse -- Turkey's biggest -- and was shot by his captors after hours of negotiations between Turkish police forces and the two hostage-takers. He died of his wounds at the hospital.
He had been overseeing the case of Berkin Elvan, 15, who was critically injured during 2013's anti-government Gezi Park protests and died after almost nine months in a coma.
After the deadly hostage crisis, the Caglayan Courthouse, which will be renamed as Mehmet Selim Kiraz to honor the slain prosecutor, has begun implementing tighter measures, including body search for lawyers.
A group of Turkish lawyers harshly reacted to the measure, saying it was illegal.
Prime Minister Davutoglu said that the Turkish government had full respect for its judiciaries and lawyers.
"We have absolute confidence in our lawyers, our legal representatives, and our judiciary. Nobody should be bent upon taking advantage this issue," he said.
Davutoglu answered reporters' questions at his AK Party's headquarters in Ankara after a meeting to discuss new MP candidates' names who will run in the general elections come June 7.
"This measure is not for the lawyers; it is a precautionary measure to prevent those who attempt to carry out acts of terrorism disguised as lawyers," he said.
The outlawed leftwing extremist group, the Revolutionary People's Liberation Party-Front, or the DHKP-C, had claimed responsibility for the attack.
Security forces have responded with a crackdown on the group. Early Thursday, police detained 24 people in Istanbul for alleged links with the group, which is listed as a terrorist organization by Turkey, the US and EU, Anadolu Agency reported.
Police also raided 38 different locations, including a culture center and buildings of some associations in Istanbul's Okmeydani district, following an assault on Istanbul police department, in which one attacker was killed and another was arrested on Wednesday. Two unlicensed guns, an automatic rifle, a jammer device and a number of bullets were seized during the operation.
On Wednesday, 29 people with alleged links to the terrorist group were also detained in western provinces of Izmir, Eskisehir and southern province of Antalya.