Deaths as Houthis in Yemen Attack Saudi Border
TEHRAN (Tasnim) - Houthi fighters in Yemen fired a mortar round at a Saudi Arabian border post, killing three Saudi officers and wounding two others, Saudi Arabia's Defense Ministry announced.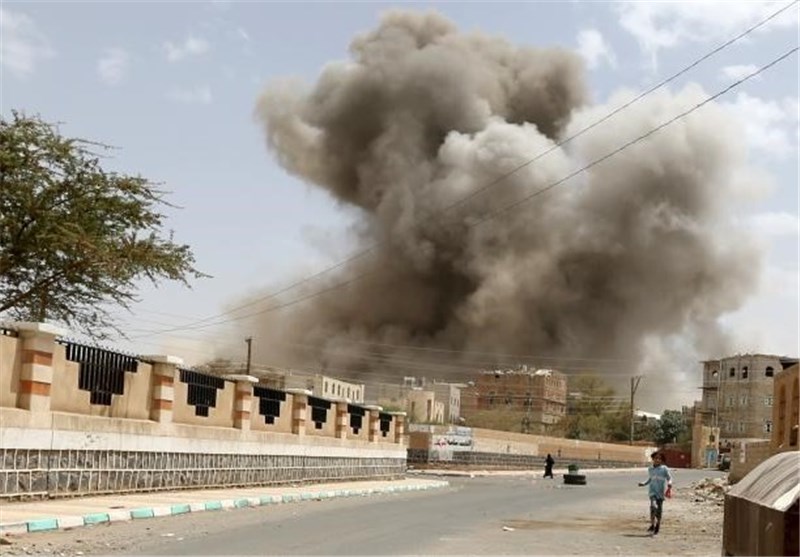 A statement from the ministry on Saturday said that the incident took place the previous day in the Saudi border province of Najran.
The Saudi forces responded with gunfire, the statement said.
The ministry statement also said that since its campaign against the Houthis began last month, 500 Houthi fighters had been killed in clashes along the border.
Earlier this month, three Saudi border guards were killed in separate fighting with the Houthis.
Meanwhile, in Aden, more than two dozen fighters and civilians died in fighting between Houthi fighters and gunmen loyal to President Abd Rabbu Mansour Hadi, as the Saudi-led coalition intensified its air strikes in and around Yemen's capital Sana'a.
The coalition said that it was targeting suspected weapons storage sites used by the Houthis.
The air raids, which hit the Defence Ministry and facilities including al-Hafa military camp, lasted for several hours, Sana'a residents told the Reuters news agency.
The Republican Guard was also targeted in the 17th straight day of coalition air strikes on the country.
The strikes came after fierce clashes in Aden killed at least 25 people, Agence France-Presse news agency reported.
Despite the fighting, planes carrying medical aid desperately needed by civilians have finally been able to land for the first time since the air strikes began more than two weeks ago.