Iran's Army to Unveil New Weapons
TEHRAN (Tasnim) – Commander of Iran's Army Ground Force announced a number of homegrown military equipment, including a wheeled tank and a remote-controlled robot, will be unveiled in the next few days.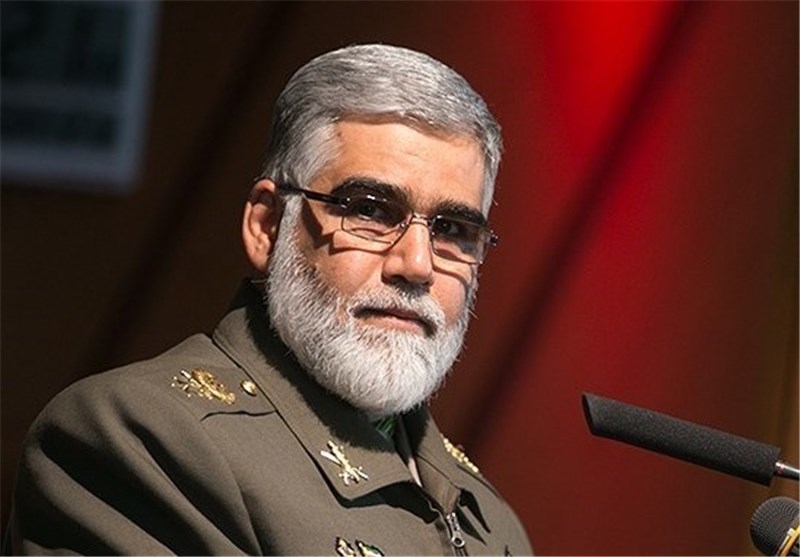 Speaking at a press conference on Sunday morning, Brigadier General Ahmad Reza Pourdastan said five new products will be unveiled on April 15, three days ahead of Iran's National Army Day, on which the Ground Force airborne division and the Air Force units will march in a parade.
One of the products to be unveiled is a wheeled tank that has been designed and manufactured by the local experts, the commander said.
Another weapons include a 90 mm caliber cannon with four-person crew, a tactical vehicle that can travel with a speed of 100 km/h in difficult terrains, as well as a 23 mm caliber sniper rifle, he said.
Pourdastan noted that his forces will also unveil a remote-controlled four-wheel drive robot that can carry loads up to 600 kg and is even armed by the air defense and anti-armor missiles.
The Iranian military experts and technicians have in recent years made great headways in manufacturing a broad range of indigenous equipment, making the armed forces self-sufficient in the arms sphere.
Iran has already made it clear that its military might poses no threat to the regional countries, saying that the Islamic Republic's defense doctrine is entirely based on deterrence.