Iranian Deputy FM, Latin American Envoys Meet in Tehran
TEHRAN (Tasnim) – Iran's Deputy Foreign Minister for American and European Affairs Majid Takht Ravanchi and a number of ambassadors from Latin American countries discussed mutual ties and the latest international developments, including talks over Tehran's nuclear energy program.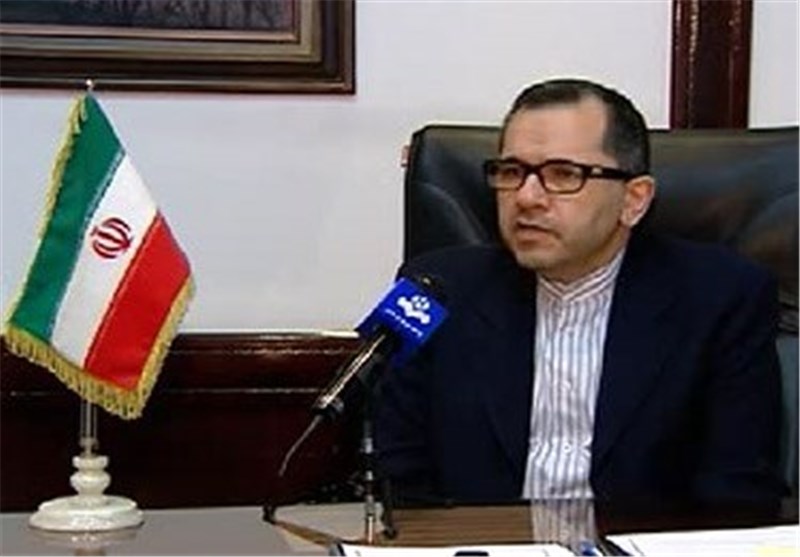 In a meeting with ambassadors and diplomats from Brazil, Mexico, Venezuela, Cuba, Uruguay, Bolivia, Ecuador, Argentina and Nicaragua in Tehran on Monday, Takht Ravanchi expounded on the progress of the nuclear negotiations between Tehran and six world powers.
"During the talks, we clearly announced that all sanctions should be lifted simultaneous with Iran's implementation of its obligations," Takht Ravanchi, who is also involved in the nuclear talks with the Group 5+1 (Russia, China, the US, Britain, France and Germany) said in the meeting.
The Latin American diplomats, for their part, described the latest round of nuclear talks in the Swiss city of Lausanne as successful, saying that by engaging in the negotiations with the Group 5+1, Iran proved that dialogue and diplomacy is the best way to resolve problems.
During the Monday meeting, the deputy foreign minister and Latin American ambassadors also exchanged views on Iran-Latin America relations and the latest regional developments.
Iran and the six powers are in talks to hammer out a lasting accord that would end more than a decade of impasse over Tehran's peaceful nuclear energy program.
On April 2, they reached a framework nuclear agreement after more than a week of intensive negotiations in Lausanne, Switzerland, with both sides committed to push for a final deal until the end of June.