Iran Dismisses Claims of Alleged Meddling in Yemen
TEHRAN (Tasnim) – Iranian Foreign Ministry Spokeswoman Marziyeh Afkham dismissed as "incorrect" the recent allegations raised by Saudi foreign minister about Tehran's interference in Yemen.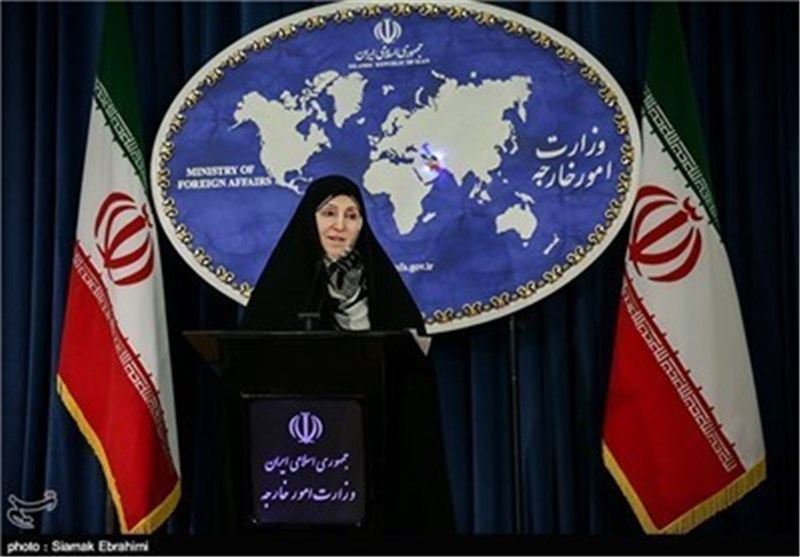 The Saudi official's claims about Tehran's interference in the internal affairs of Yemen came as Riyadh has been violating international regulations and targeting infrastructures in the Arab country for the past two weeks, Afkham said on Monday.
She went on to say that Saudi military forces have been killing innocent Yemeni people, including children and women, and do not listen to legitimate international demands for stopping the war against a defenseless country and nation.
Afkham further noted that Yemen is an independent country with wise people who do not allow any other country to interfere in their affairs.
Her remarks came after Saudi Foreign Minister Saud al-Faisal on Sunday dismissed Iran's repeated calls to end airstrikes on neighboring Yemen, and said Tehran should not interfere in Sana'a.
On March 26, Saudi Arabia and some of its Arab allies began to militarily interfere in Yemen's internal affairs by launching deadly air strikes against the Houthi Ansarullah movement in an attempt to restore power to Hadi, a close ally of Riyadh.
The Saudi-led coalition, including military forces from Qatar, the United Arab Emirates (UAE), Kuwait, Egypt, Sudan, Bahrain, Morocco, Jordan, and Egypt, has killed hundreds of civilians so far.