Iran's Shamkhani Deplores Double Standards on Fight against Terrorism
TEHRAN (Tasnim) – Secretary of Iran's Supreme National Security Council (SNSC) Ali Shamkhani censured certain countries' double-standard policies on fighting against terrorism, saying that such approaches have led to the growth of insecurity across the world.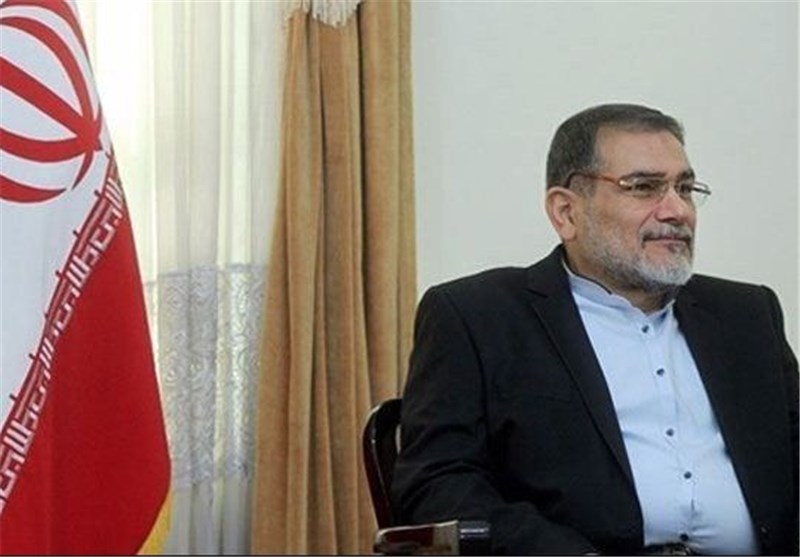 Shamkhani, who is in Moscow to attend the 10th meeting of the Secretaries of the Security Council of the Shanghai Cooperation Organization (SCO) member states, said dividing the "sinister phenomenon of terrorism" into two groups of good and bad terorrorsim constitutes a clear example of the double-standard approaches.
He further pointed to the violent acts committed by the Saudi-led coalition against Yemenis as well as the ineffectiveness of the US-led coalition against the Islamic State in Iraq and the Levant (ISIL) terrorist group, and said the two coalitions have actually plunged the region into war.
Shamkhani added that the acts of both coalitions have increased instability and insecurity in the region and the world.
On March 26, Saudi Arabia and some of its Arab allies began to militarily interfere in Yemen's internal affairs by launching deadly air strikes against the Houthi Ansarullah movement in an attempt to restore power to Hadi, a close ally of Riyadh.
The Saudi-led coalition, including military forces from Qatar, the United Arab Emirates (UAE), Kuwait, Egypt, Sudan, Bahrain, Morocco, Jordan, and Egypt, has killed hundreds of civilians in Yemen so far.