Car Bomb Attacks Kill Dozens in 2 Iraqi Cities
TEHRAN (Tasnim) - A series of car-bomb attacks hit two cities in Iraq, leaving dozens of people dead.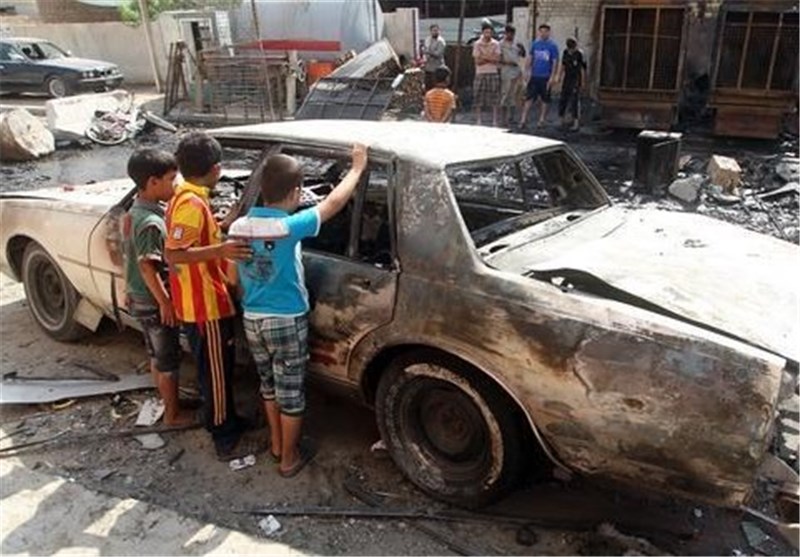 In the capital Baghdad, at least 27 people were killed on Friday in multiple blasts.
The deadliest attack was inside a car dealership in the mainly Shiite Habibya neighborhood in the east of the city. No one has claimed responsibility.
In Friday's other attack, a car bomb struck next to the US consulate in Erbil, the capital of Iraq's Kurdish territory.
Security sources said the blast in the Ankawa district killed at least three people and injured five others, Al Jazeera reported.
US officials said no consulate staff were harmed in the attack, which has been condemned by the US administration.
Islamic State in Iraq and the Levant (ISIL) terrorist group has claimed responsibility for the Erbil bombing, according to the SITE Intelligence Group.
SITE cited an ISIL account on Twitter claiming that militants from its Kirkuk division "were able to detonate a car bomb on the building of the American consulate in the city, which led to killing and wounding many of them".
Al Jazeera's Kim Vinnell, reporting from Erbil, said the blast came just days after US and Kurdish officials applauded the advances they had made against ISIL in Iraq.
"It's too early to say whether gains have been made," she said after Friday's attack.