Moscow Backs Tehran's Peace Initiative for Yemen
TEHRAN (Tasnim) – Russian Deputy Foreign Minister Mikhail Bogdanov expressed Russia's support for Iran's peace initiative aimed at resolving the crisis in Yemen.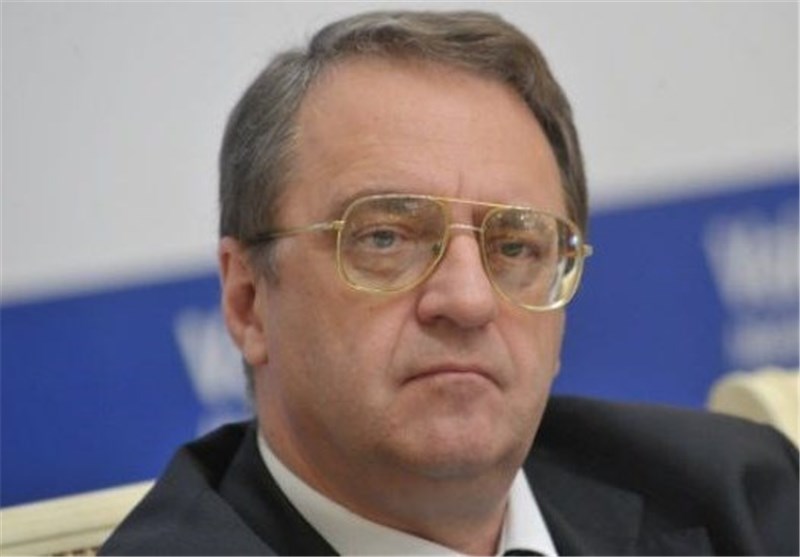 In a Saturday phone conversation with his Iranian counterpart Hossein Amir Abdollahian, Bogdanov welcomed Tehran's peace proposal, saying that Iran and Russia have the same views on the situation in Yemen.
Iranian Foreign Minister Mohammad Javad Zarif, in a letter to United Nations Secretary General Ban Ki Moon on Friday, put forward Tehran's four-point proposal to restore peace to Yemen.
Iran's plan includes intra-Yemeni dialogue, humanitarian aid, immediate ceasefire, and the formation of an inclusive government in the Arabian Peninsula country.
The Russian official said Moscow that has always supported different countries' efforts for ending the crisis in Yemen, would use its capacity at the UN to further Iran's peace plan.
The two officials stressed speedy transference of food, pharmaceutical, and medical aid to the people of Yemen, calling for an end to the exacerbation of humanitarian situation in the country.
On March 26, Saudi Arabia and some of its Arab allies began to militarily interfere in Yemen's internal affairs by launching deadly air strikes against the Houthi Ansarullah movement in an attempt to restore power to fugitive Yemeni President Abd Rabbuh Mansur Hadi, a close ally of Riyadh.
The Saudi-led coalition, including military forces from Qatar, the United Arab Emirates (UAE), Kuwait, Egypt, Sudan, Bahrain, Morocco, Jordan, and Egypt, has killed hundreds of civilians so far.