Iran Urges Muslim Unity in Islam's Defense
TEHRAN (Tasnim) - Iranian President Hassan Rouhani called on the Muslim nations to close ranks and defend Islam against the hostile moves which are now underway in the form of violence and extremism.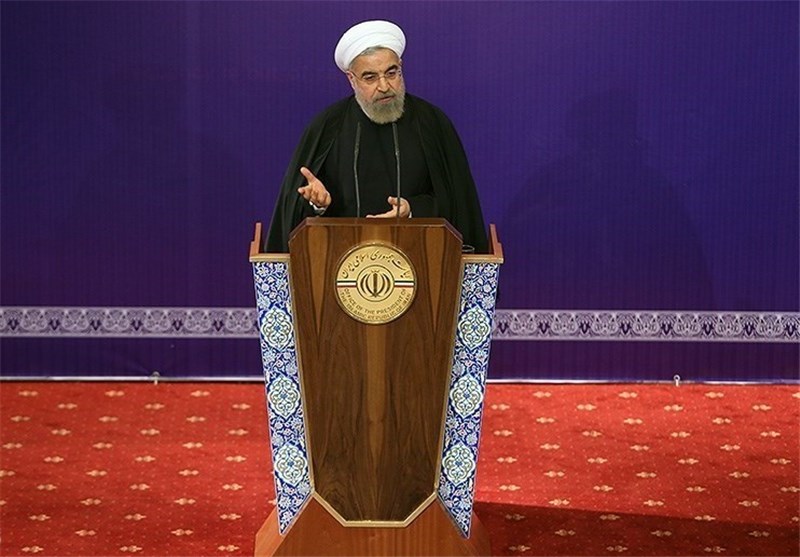 "All Muslims should break their silence against terrorist groups, which have caused the greatest harm to Islam," President Rouhani said in a meeting with intellectuals and Muslim scholars in Indonesia's Jakarta on Thursday.
He further described Islam as "the religion of moderation, logic and rationality," and invited Muslims to unite in the battle against "violence, extremism, and terror."
All Muslims are responsible for presenting the real Islam to the world, the president added, stressing that scholars from all Islamic countries, including Iran and Indonesia, should join hands and defend Islam against attacks.
Islam attaches importance to the life, security and dignity of people and the Muslim Ummah (community), Rouhani added, according to the president's official website.
"Protecting people's lives and security all over the world is Muslims' first priority," he stressed.
"How can one tolerate and remain tight-lipped about the killing of innocent people in Yemen, Syria, Iraq, Libya or elsewhere in the world?" he asked.
"We Muslims value people's lives as our religious duty, and thus, the killing of any innocent person, regardless of his religion or nationality is condemned in our viewpoint," the president noted.
President Rouhani had travelled to Indonesia to attend the Asian-African Conference (AAC), 60 years after its foundation.
Delegates from 109 Asian and African countries, 16 observer countries, and 25 international organizations took part in the event.