At Least 7 Killed in Baghdad Car Bombings
TEHRAN (Tasnim) - At least seven people were killed and some 32 others wounded on Sunday in three car bomb attacks targeting busy and commercial areas in and near the Iraqi capital of Baghdad, an Interior Ministry source said.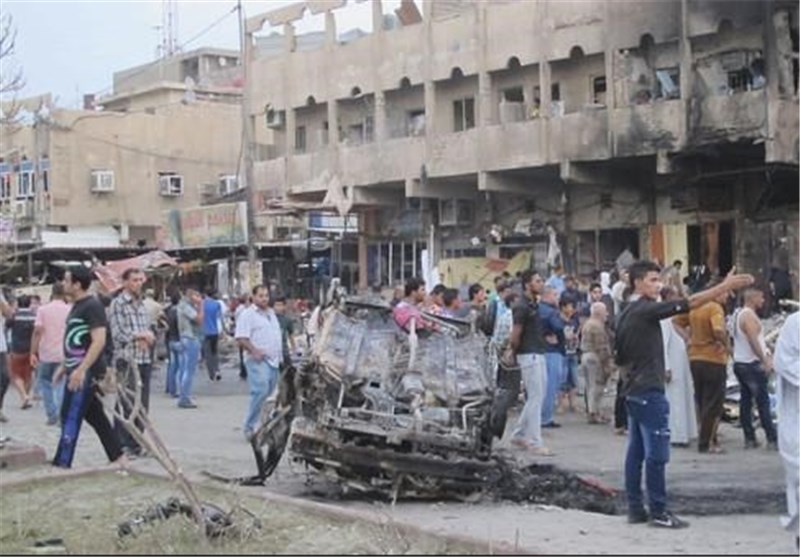 One of the attacks occurred in the town of Mahmoudiyah, some 30 km south of Baghdad, when a car bomb parking at a commercial area near passport office in the central part of the town detonated, leaving a civilian killed and nine others wounded, the source told Xinhua on condition of anonymity.
In Baghdad, another booby-trapped car went off around noon at the crowded commercial street of Saiyd Sultan Ali in downtown, killing at least three people and wounding 13 others, the source said.
Earlier in the day, the source said that at least three people were killed and 10 others wounded in the morning when a booby-trapped car exploded in a parking lot in Amil district in southwestern Baghdad, where many construction workers were waiting to be hired for day-long jobs.
Iraq has been witnessing some of the worst violence in years.
Terrorism and violence have killed at least 12,282 civilians and wounded 23,126 others in 2014, making it the deadliest year since the violence in the 2006-2007 period, according to a recent UN report.