Iran Seizes Foreign Ship in Persian Gulf Due to Debt Issues: Port Official
TEHRAN (Tasnim) – Iranian naval forces have intercepted a Marshall Islands-flagged ship in the Strait of Hormuz on Tuesday by court order and due to debt issues, the deputy head of Iran's Ports and Maritime Organization Hadi Haqshenas announced.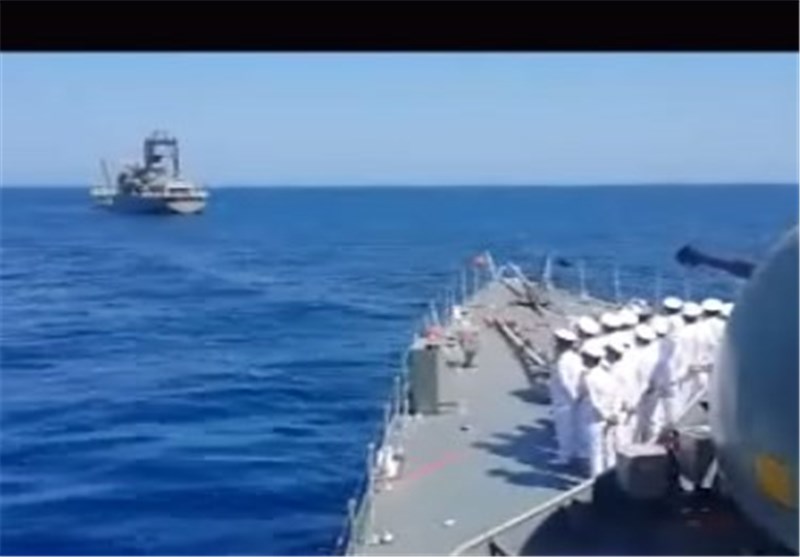 Speaking to the Tasnim News Agency on Tuesday evening, Haqshenas said an Iranian court had previously ordered to stop the ship due to the debts of the Maersk shipping line to the Iranian companies.
Also, an informed source had told Tasnim earlier that the development has nothing to do with military or political issues and is just a civil matter.
According to a statement by Pentagon, Iranian forces boarded the commercial cargo ship at around 9am local time on Tuesday after firing warning shots across its bows as it was traveling through the Strait of Hormuz.
It was initially reported that a US cargo ship had been shot at and boarded, but it later emerged the ship was the MV Maersk Tigris, a Danish owned vessel registered in the Marshall Islands.
Colonel Steve Warren, a Pentagon spokesman, said the captain of the vessel had to comply with the orders of the Iranian forces after the warning shots.
The cargo ship "complied with the Iranian demand and proceeded into Iranian waters in the vicinity of Larak Island," Warren said.
He further noted that there have been no US nationals in the vessel and nobody has suffered injuries in the incident.
Following the incident, the Marshall Islands-flagged ship sent distress call to USS Farragut, but the destroyer left after Iranian forces told it not to intervene.