Iran Renews Call for West's Serious Move to Reach Final Nuclear Deal
TEHRAN (Tasnim) – Iranian Foreign Minister Mohammad Javad Zarif underlined that reaching a final agreement with six world powers needs serious measures and stances by the Western parties.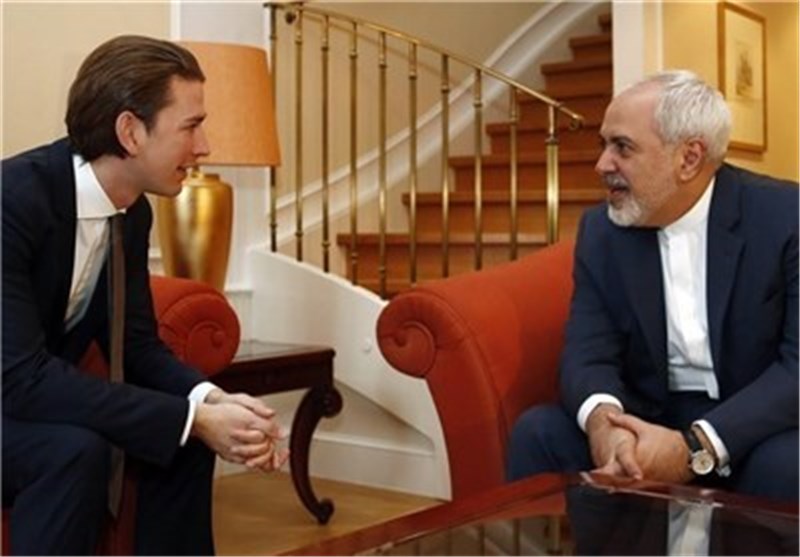 "The US and some Western parties (involved in the nuclear talks) should be aware that there are some requirements for reaching a comprehensive and lasting agreement, which should be taken into serious consideration in their stances and measures," Zarif said on Tuesday.
The Iranian foreign minister made the remarks in a meeting with his Austrian counterpart, Sebastian Kurz, in New York on the sidelines the 2015 Review Conference of the Parties to the Treaty on the Non-Proliferation of Nuclear Weapons (NPT).
Iran and the six powers are in talks to hammer out a lasting accord that would end more than a decade of impasse over Tehran's peaceful nuclear energy program.
On April 2, the two sides reached a framework nuclear agreement after more than a week of intensive negotiations in Lausanne, Switzerland, with both sides committed to push for a final deal until the end of June.
Elsewhere in his remarks, Zarif stressed the necessity for nuclear disarmament of many countries, including some parties to the NPT and voiced Tehran's preparedness to boost cooperation with Vienna on this area.
The Austrian foreign minister, for his part, praised the progress of nuclear talks between Iran and the Group 5+1 (Russia, China, the US, Britain, France and Germany), saying that the EU member states are willing to reach a comprehensive deal with Iran and are taking steps in this path.