Japan Considering Joint US Air Patrols in South China Sea: Sources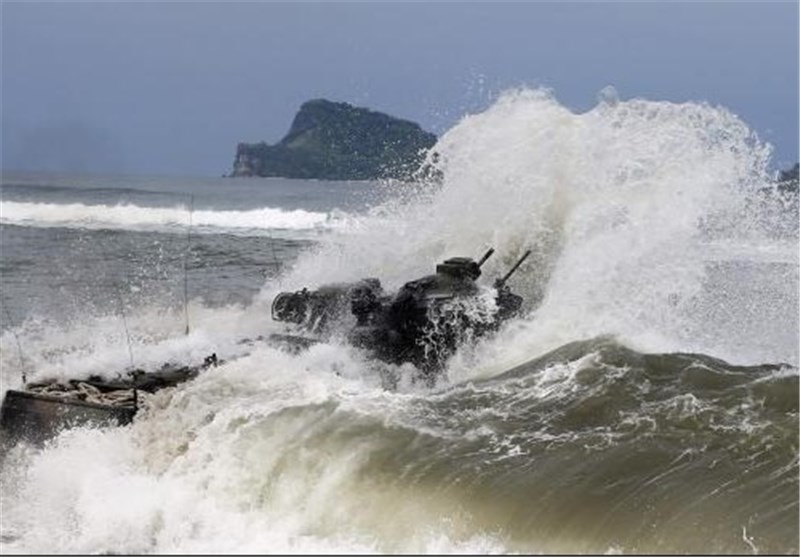 TEHRAN (Tasnim) - Japan's military is considering joining the United States in maritime air patrols in the South China Sea in response to China's increasingly assertive pursuit of territorial claims, a Japanese and a US source familiar with the discussions said.
News of the deliberations came as Japan and the United States unveiled new defense guidelines during a visit to Washington by Japanese Prime Minster Shinzo Abe, reflecting his plans for Japan to take on a wider security role beyond the direct defense of its home islands.
While no concrete plans had yet been formulated, Japan could join US patrols in the South China Sea, or operate patrols in rotation from the Japanese island of Okinawa on the edge of the East China Sea, the Japanese source said, speaking on condition of anonymity.
So far the discussion is within the Japanese military, but any move to begin patrols would need civilian approval.
Japanese air patrols in an area where China is pushing disputed territorial claims, including though a massive program of land reclamation, would risk antagonizing Beijing, Reuters reported.
But defense officials in Tokyo worry that doing nothing would allow China to eventually impose its authority over a region through which $5 trillion of sea-borne trade passes ever year - much of it heading to and from Japan.
"We have to show China that it doesn't own the sea," said the Japanese source.
A US military source said a decision to begin flights in the South China Sea could prompt Tokyo to ask the Philippines for access to air bases under disaster relief training and other joint training exercises. This would give Japanese aircraft added range to stay out on patrol longer, he said, also speaking on condition of anonymity.
A senior Philippine military source said such access would not currently be possible, because Manila does not have any military co-operation agreement with Tokyo similar to the pact it has with Washington, which allows US ships to use its bases to re-fuel, re-supply and make emergency repairs.
But Philippine President Benigno Aquino, one of the most vocal regional critics of China's reclamation program, is due to meet Abe in Tokyo in June, when the South China Sea issue is certain to be discussed.