Seizure of Ship in Line with Iran, Int'l Laws: Iranian Spokeswoman
TEHRAN (Tasnim) – Iranian foreign Ministry Spokeswoman Marziyeh Afkham said the seizure of a Marshall Islands-flagged vessel in the Strait of Hormuz by Iran was legal.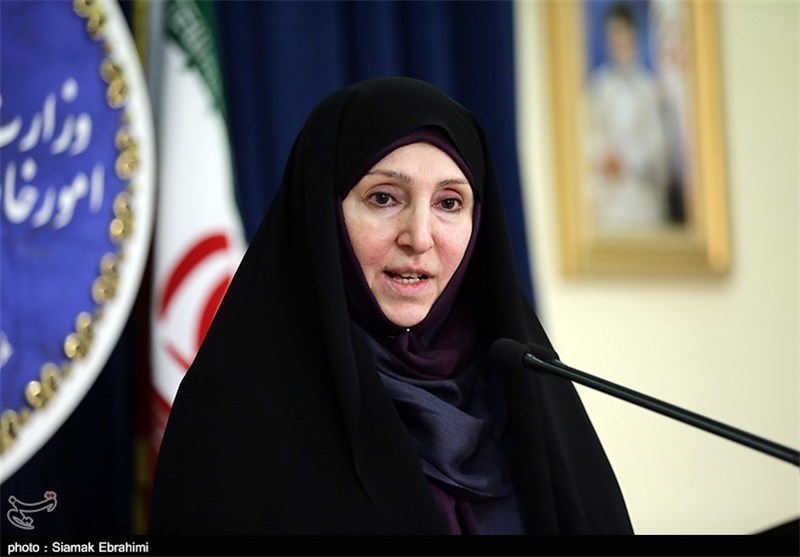 The interception of a trade ship carrying Marshall Islands flag in Iranian waters was within the frameworks of the laws of the Islamic Republic of Iran and international procedures, Afkham said on Wednesday.
She said that, like similar cases, the ship will be allowed to leave Iran's Bandar Abbas port after issues related to its financial debts are resolved.
Afkham noted that the vessel was intercepted based on a court order issued at the request of a private plaintiff.
She went on to say that all of its crew are in good health and that they can have access to consular services.
Iranian naval forces intercepted the ship in the Strait of Hormuz on Tuesday by court order due to debt issues.
It was sailing in the Iranian waters when it was intercepted by the Coast Guard and diverted toward Larak Island near Bandar Abbas.
The vessel has been described as a 65,000-tonne container ship and listed as sailing from Saudi Arabia's Red Sea port of Jeddah, bound for the United Arab Emirates port of Jebel Ali in the Persian Gulf.
It reportedly had 24 crew on board, mostly from Eastern Europe and Asia.