Ansarullah Stresses Yemen's Resolute Resistance to Saudi Invasion
TEHRAN (Tasnim) – A spokesman for Yemen's Ansarullah movement underscored the Arab country's firm determination to defend itself in a Saudi-led war that has killed thousands of Yemeni civilians so far.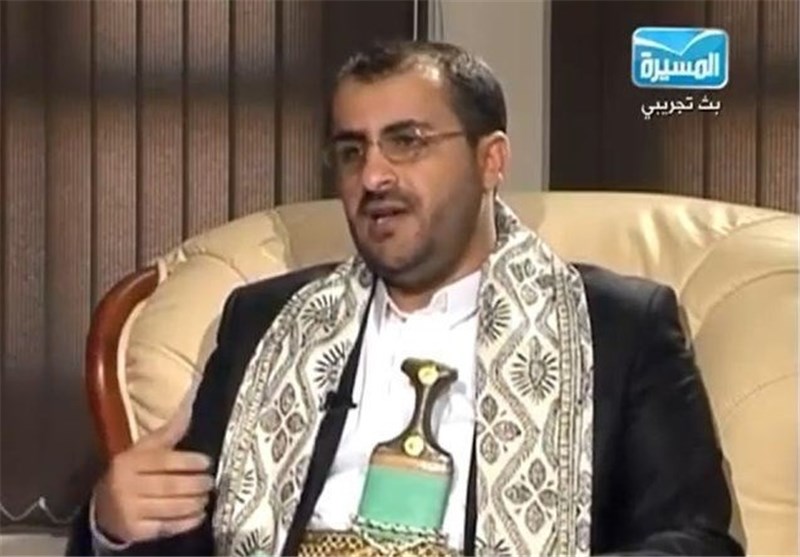 The Yemeni nation will continue to resist the Saudi aggression and safeguard its land by relying on Almighty God and its own capabilities, Mohammad Abdul-Salam was quoted as saying by al Masirah TV.
He said the voluntary forces are strongly fighting off the invaders while the Saudi-led military campaign against Yemen is in progress and the al-Qaeda-affiliated groups in Aden and Ma'rib are being armed and funded.
The Saudi-led offensive, which started March 26, aims to restore power to the fugitive former President Abd Rabbuh Mansour Hadi, a close ally of Riyadh.
According to the UN, at least 550 civilians have been killed so far in the war, whether from airstrikes or ground fighting.
But spokesman of the Yemeni Army says the Saudi-led war has killed more than 2,000 people, most of them civilians.
On Friday, the UN Security Council held an emergency meeting on Yemen, following warnings by UN chief Ban Ki-moon who said the previous day that basic services in the impoverished Arab country are "on the brink of collapse." Ban also called for an immediate ceasefire, or at least humanitarian pauses to help the desperate civilians.
The meeting, however, ended with the 15 Security Council members unable to agree on an immediate statement on the growing crisis.